Back To Listings
Sketch Issue #2
---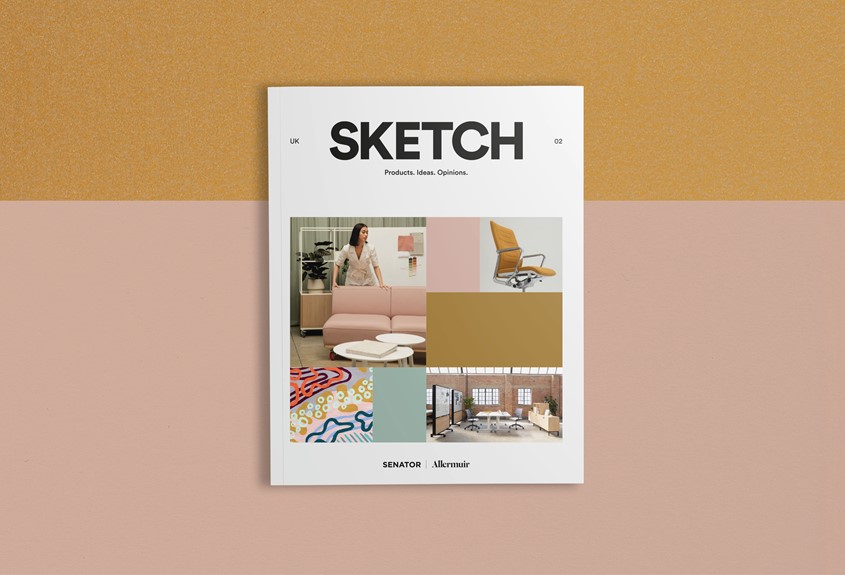 May 16, 2022
In this edition of Sketch, we take a look at home-working. We open with an opinion piece, which explores what homeworking has taught us and how we've adapted to flexible working. In addition, Allermuir offers a variety of options on homeworking that can suit all tastes and requirements. One which presents a new concept of living, valuing both creativity and comfort as equal. Allermuir also catch up with interior design practice, Hello Haus, to talk about how we can soften our workspaces, whether at home or at work.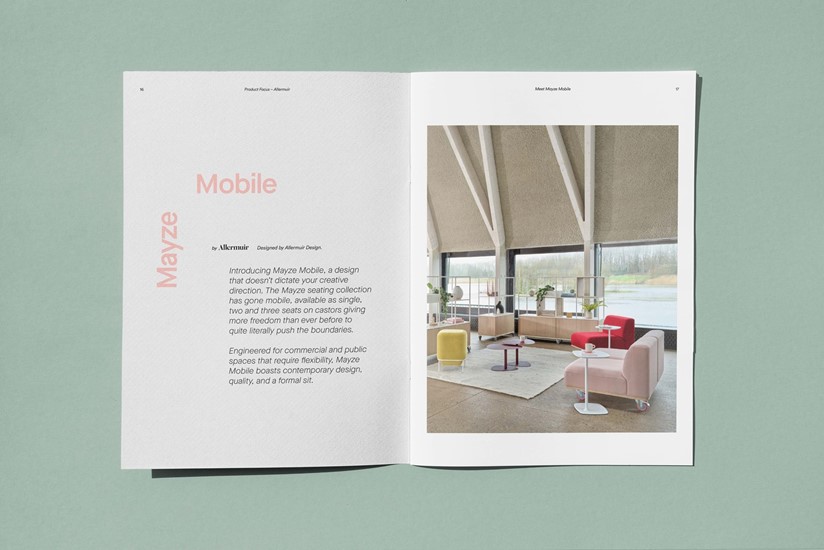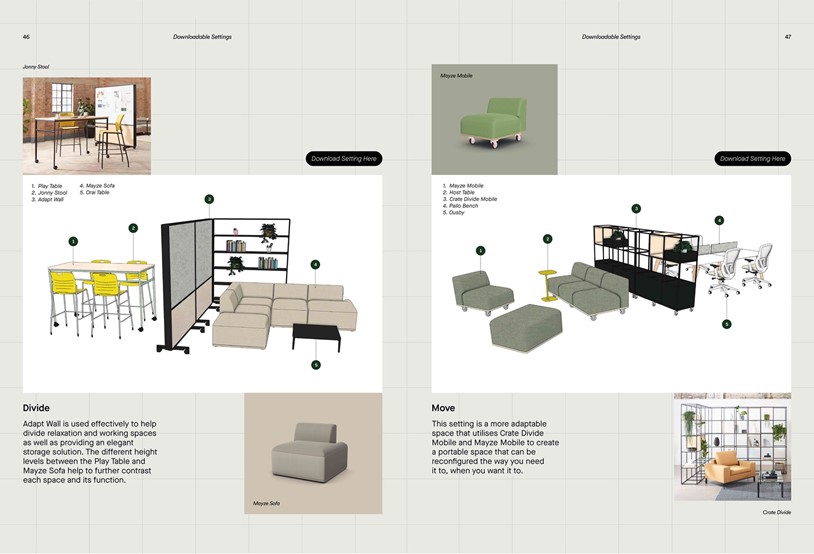 Throughout the issue, we introduce you to all new and improved products from Senator and Allermuir. For example, the Mayze seating collection by Allermuir has gone mobile. This mobile adaptation is a design that doesn't dictate your creative direction, therefore giving you more freedom than ever before to quite literally push the boundaries.
Familiarise yourself with i-Workchair 2.0, our most iconic task chair, improved. Thanks to a new range of 3D technically knitted fabrics, i-Workchair 2.0 is now better than ever before. This signature design is available in seven carefully curated colourways, which we have showcased within this edition.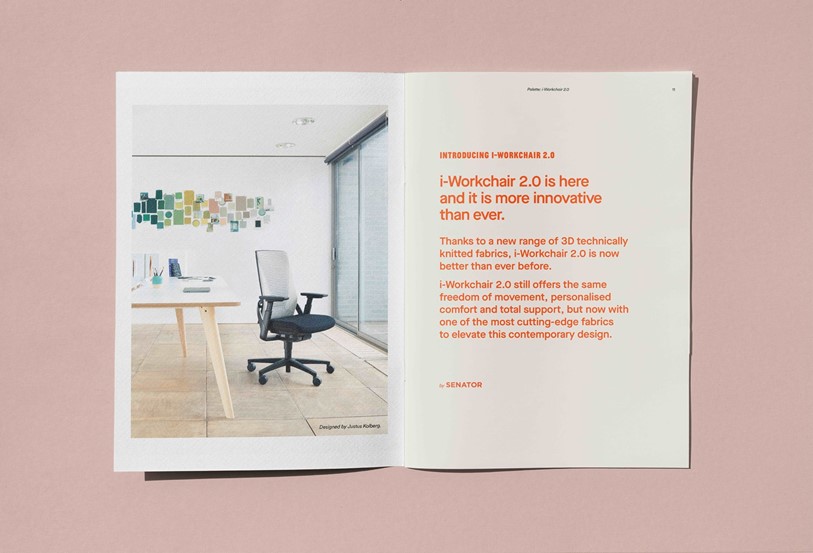 What else is new
Say hello to Adapt Wall. Born out of the idea to create a mobile partition that enables more agile, fluid, and flexible spaces, Adapt empowers every user to create dynamic spaces that work for them in that moment. Utilising Adapt in its own way, we have put together four workspace settings that allow you to create your own collaborative nooks, inspirational hotspots, or creative brainstorming settings. The perks of having a digital publication of Sketch, means that we can provide you with downloadable settings and information to help you quickly and easily create and demonstrate the agile, quality, and versatility of our products.

Get Creative
Get inspired by a more domestic approach to flexible work, with our downloadable settings explore how to combine soft, relaxing areas with calm and collaborative workspaces. We've taken the best of both Senator and Allermuir and given you some ideas on how to elegantly combine cosy, private meeting spaces, with more open and collaborative working areas.


Get reading now, and discover how you can transform your home or office workspace to become more cosy and creative, or innovative and dynamic. What will you choose?