Back To Listings
Motorola Solutions
---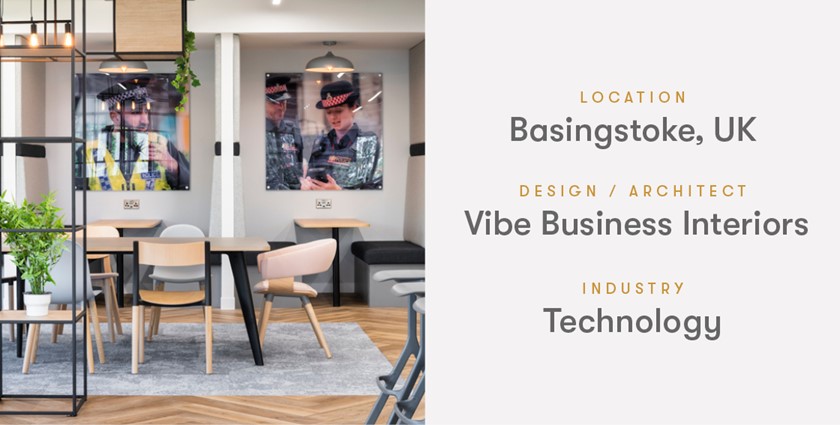 ---

SEE IT STYLED — Motorola Solutions  

Motorola Solutions is a global leader in mission-critical communications and analytics committed to making communities safer and helping businesses stay productive and secure.
They appointed Vibe in February 2020 to create an agile working environment within a new 20,000sqft facility over two floors, a complete office design and build, fit out and relocation project. The workspace design needed to reflect the culture of Motorola Solutions and support their 200 strong technical team.
---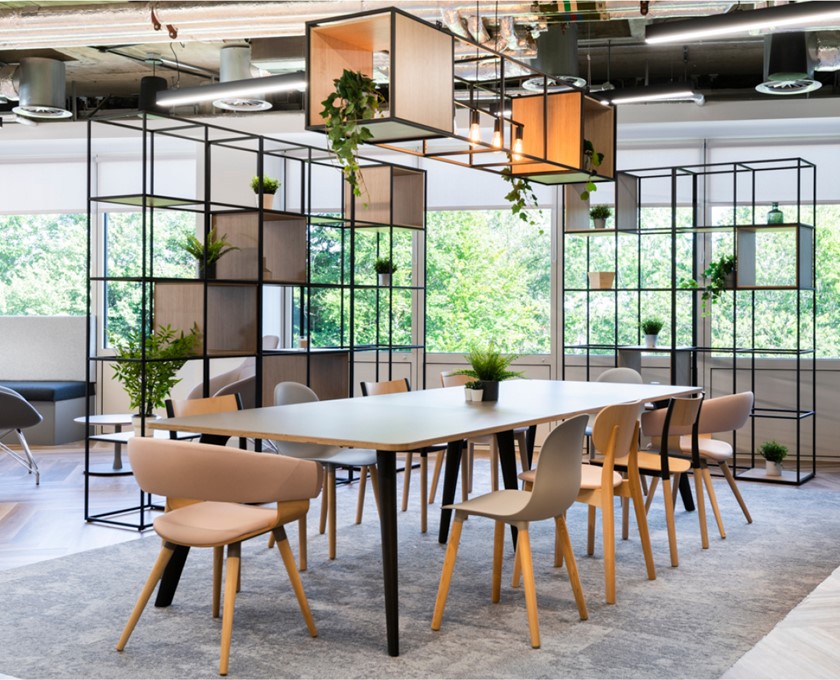 Vibe chose Allermuir's Crate Divide as a flexible way to create zones within the dining and breakout spaces while adding visual interest and a lots of lush greenery. Other designs from the Allermuir collection in soft neutral tones compliment the rejuvenating environment.


---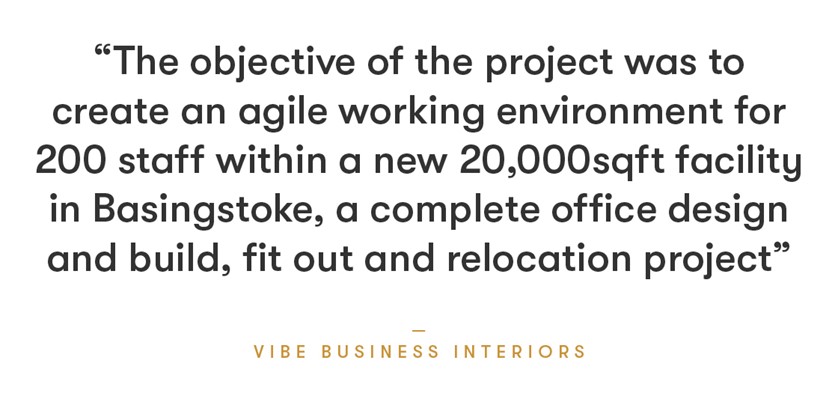 ---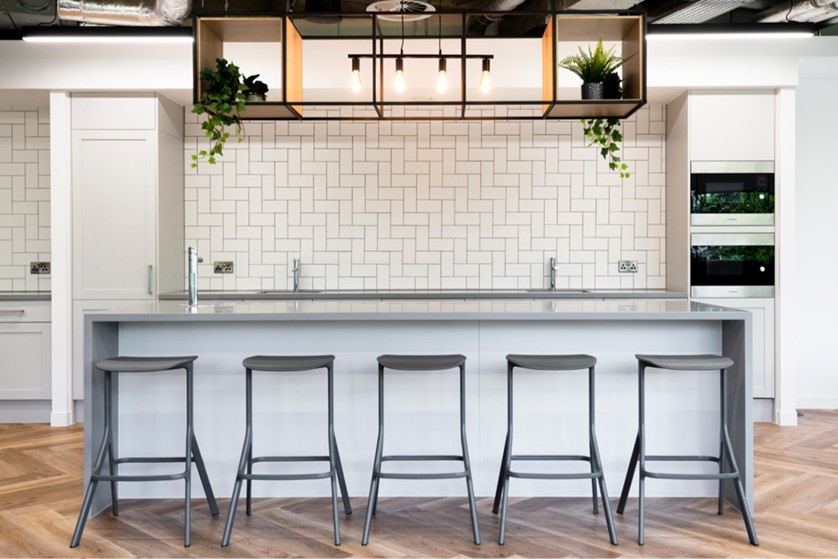 Crate Divide by Allermuir Design Studio  /  Axyl by Benjamin Hubert | LAYER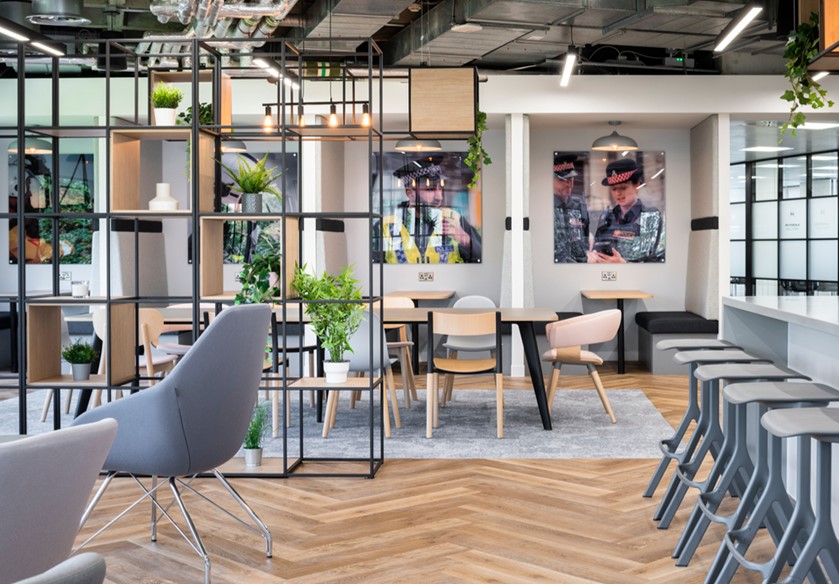 Crate Divide by Allermuir Design Studio  /  Famiglia by PearsonLloyd  /  Axyl by Benjamin Hubert | LAYER
Folk by PearsonLloyd  /  Mollie by John Coleman  /  Kin by PearsonLloyd  / Jaicer by Allermuir Design Studio 
---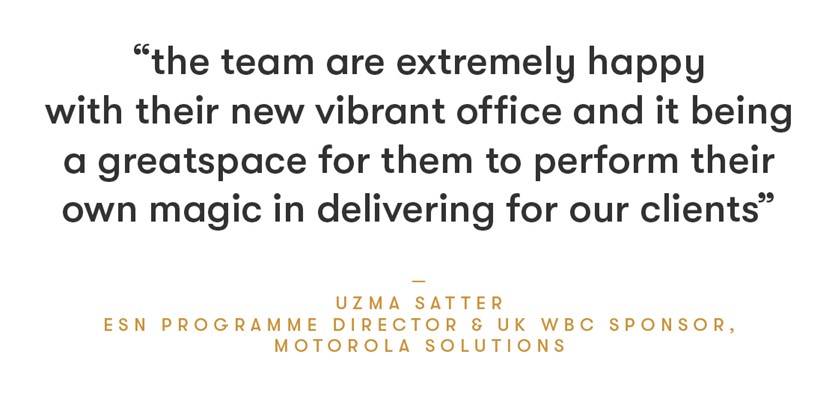 ---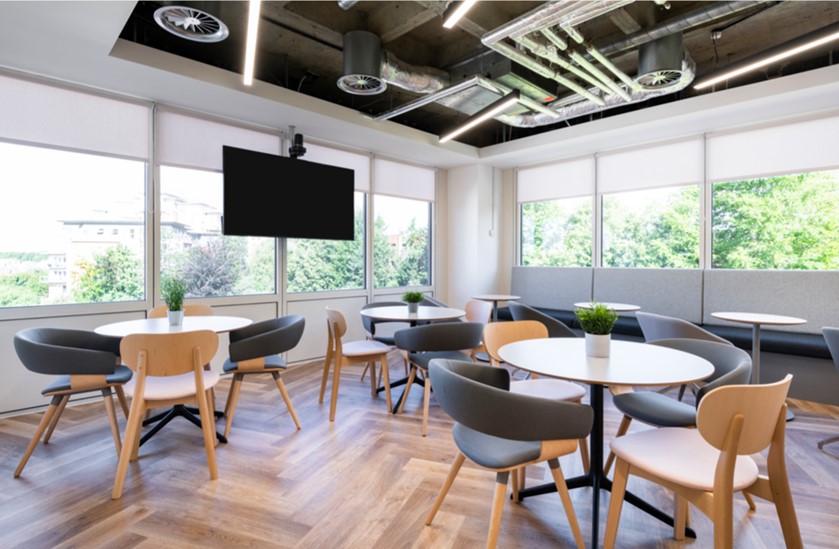 Mollie by John Coleman  /  Jaicer by Allermuir Design Studio  /  Axyl Tables by Benjamin Hubert | LAYER


---


SHOWCASED PRODUCTS
—

CHAIRS & STOOLS
Axyl | Kin | Folk | Mollie | Jaicer


SOFT SEATING
Famiglia
TABLES & STORAGE
Crate Divide | Axyl

---
Photography Credit — Marek Sikora Photoghraphy
Quote Credit — Vibe Interiors


---