Crop
Crop is a family of outdoor chairs and stools named after the enigmatic rolling fields of crops in the British countryside, which are represented in the flowing parallel wires of the seating forms.
The durable seating is suitable for al fresco dining and socialising in a variety of hospitality, commercial and residential settings.
Design - Benjamin Hubert | LAYER
---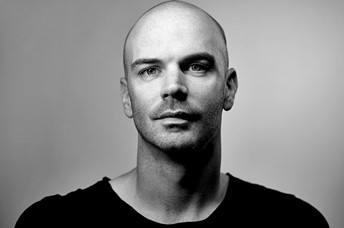 Benjamin Hubert is a British design entrepreneur and the founder of LAYER, an agency focused on experience-driven design for both the physical and digital worlds. He has partnered with a number of globally recognised brands, including Nike, Samsung, Braun, BMW, Oral B, Panasonic and Maggie's cancer charity.
In September 2015, Hubert re-branded Benjamin Hubert Ltd as LAYER, a new agency with a focus on creating meaningful experiences based on extensive research and human behaviours. The agency's practice incorporates diverse industries, including industrial design, mechanical and electrical engineering, user experience design, user interaction design, branding, and human-centered research. AXYL designed for Allermuir represents the studio's first collaboration with a British furniture brand.