Axyl
Axyl tables follow the same design typology and constructional values as the rest of the Axyl collection, featuring the distinct frame. A table for every occasion. Axyl café & bistro tables are perfect for smaller gatherings while the dining tables suit larger groups and more formal settings.
Axyl tables are exceptionally robust for continued use in high impact dining areas. The use of a solid Steel stem on the café range, greatly enhances the stability of the table while minimising the need for a large frame base.
Design - Benjamin Hubert | LAYER
---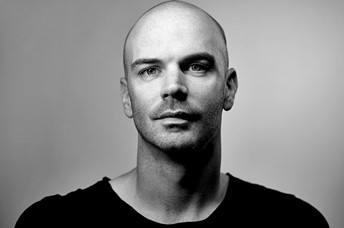 Benjamin Hubert is a British design entrepreneur and the founder of LAYER, an agency focused on experience-driven design for both the physical and digital worlds. He has partnered with a number of globally recognised brands, including Nike, Samsung, Braun, BMW, Oral B, Panasonic and Maggie's cancer charity.
In September 2015, Hubert re-branded Benjamin Hubert Ltd as LAYER, a new agency with a focus on creating meaningful experiences based on extensive research and human behaviours. The agency's practice incorporates diverse industries, including industrial design, mechanical and electrical engineering, user experience design, user interaction design, branding, and human-centered research. AXYL designed for Allermuir represents the studio's first collaboration with a British furniture brand.