Baudot
Baudot is a beautiful example of where form meets function. Named after Baudot binary code made up of Zeros and Strings, this range has meaning and purpose that is more than meets the eye. As well as making a visual impact on any environment, the range can also be used as an acoustic solution to noisy areas, such as open plan offices, atria and hospitality.
Freestanding and wall mounted products can be specified to achieve a variety of fun yet purposeful looks.
Design - Allermuir Design Studio
---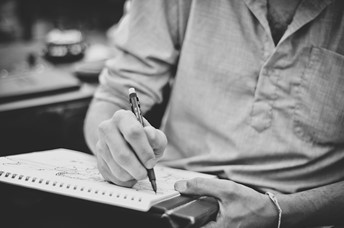 Our team of talented in house designers are responsible for creating elegant, innovative furniture designs which not only look beautiful, but minimize the impact on the world around us.
Our in house designers come from all over the world, but are based in our Design Centre located in a quiet Lancashire village in the north of England. Our dedicated facility is arranged over three floors which include studios, a materials test centre and prototyping lab.
Constantly exploring new product trends and keeping up to date with the latest innovations in technology and materials, our design team creates world class designs of the highest quality.