Plum
Plum is a universal lounge chair with an exceptionally comfortable upright sit. The characterful collection is based on a series of ultra-soft pillow like structures that allow the internal structure of the chair to be hidden. Plum is as much at home in a hotel bedroom as it is in an office lobby or informal meeting area.
---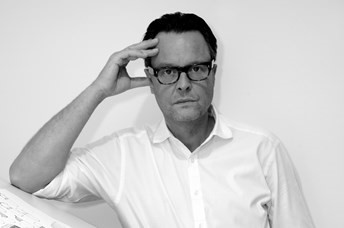 Mark Gabbertas is a furniture designer with a different perspective. After ten years in advertising, he trained and worked as cabinet maker, before establishing the Gabbertas studio in 2001. The intent is to create character through simplicity via the rigorous pursuit of designs that have both an elegance and a lasting aesthetic… it is all too easy to shock, but much more difficult to please.
Mark's approach has earned his designs for Allermuir numerous including a Red Dot and Design Guild Mark for the design of Haven and more recently a Design Guild Mark and a Silver Best of NeoCon Award for the design of Mozaik.