Orai
Orai uses a restrained, minimal aesthetic to create its architectural profile. Simple, elegant and timeless, the design works in a variety of interior spaces. The considered tailoring and gentle profiling of the upholstery allow the sofa to maintain its comfort and form even in high use areas.
The design by Mark Gabbertas achieves a deliberate balance between the classic and contemporary and is available as single-seat armchair, 2-seater and 3-seater sofa. Orai is the cousin to the Oran range of upholstery and uses the same aluminium frame and cast aluminum legs to carry the slightly more compact, but equally welcoming upholstery volumes.
---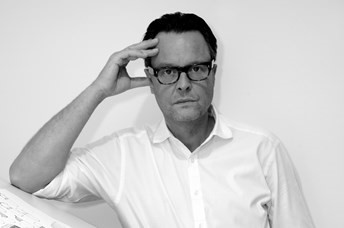 Mark Gabbertas is a furniture designer with a different perspective. After ten years in advertising, he trained and worked as cabinet maker, before establishing the Gabbertas studio in 2001. The intent is to create character through simplicity via the rigorous pursuit of designs that have both an elegance and a lasting aesthetic… it is all too easy to shock, but much more difficult to please.
Mark's approach has earned his designs for Allermuir numerous including a Red Dot and Design Guild Mark for the design of Haven and more recently a Design Guild Mark and a Silver Best of NeoCon Award for the design of Mozaik.