Back To Listings
Axyl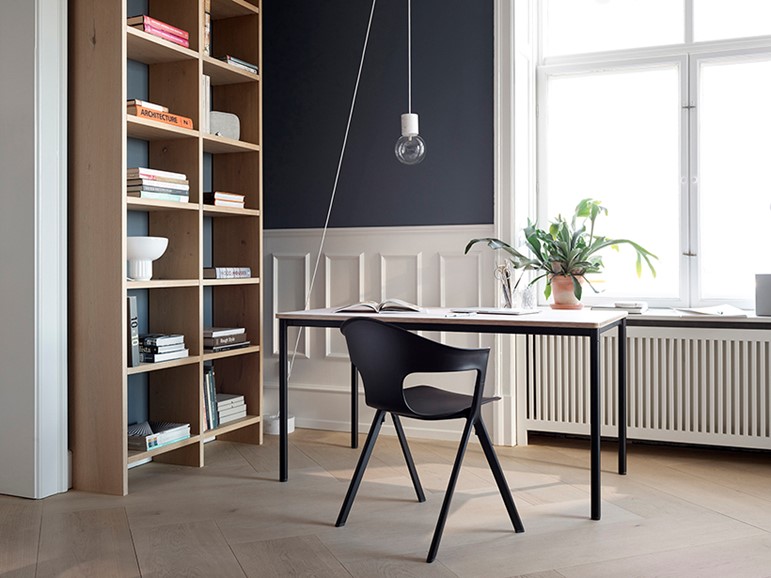 Allermuir is incredibly proud to be launching Axyl chairs, stools and tables at NeoCon. Axyl is the result of Allermuir's first collaboration with London based designer Benjamin Hubert and his studio, Layer.
Axyl's European launch during the London Design Festival was met with much praise. Already a multi-award winning collection it has recently been announced that Axyl has been awarded the coveted Red Dot: Best of the Best for Product Design 2018.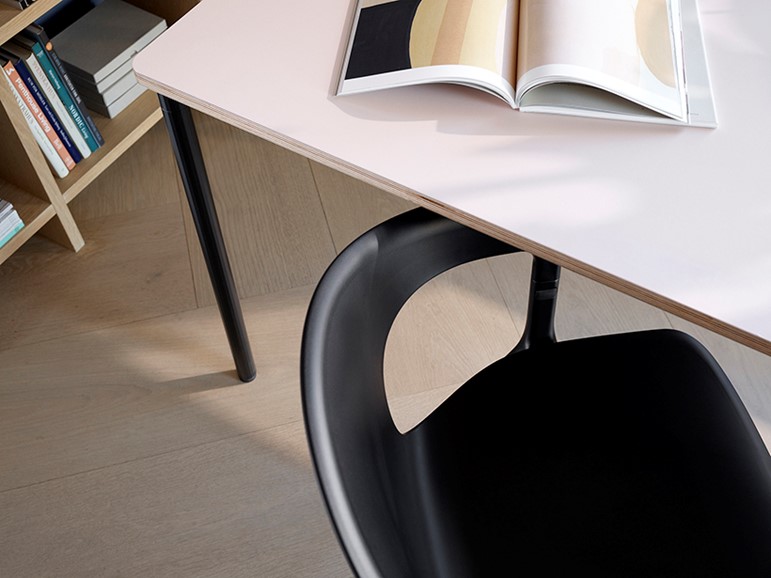 Axyl utilizes a strong geometric design language that is entirely original yet draws on familiar references, such as the A-frame typology and Mid-Century Danish wrap round shell.
Comprising of a chair, a barstool and a café table the intensive project including high tooling investment was completed in 2 years from sketch to full production.
The chairs employ a unique recycled die-cast aluminum Y-frame silhouette topped with a softly geometric injection molded shell that is designed to embrace the sitter, and an optional seat cushion. Axyl chairs stack four-high to enable easy storage.
The café table and barstool share the same characterful design language, with recycled aluminum frames topped with gently curved tops.
The die-cast aluminum Y-frame has been engineered to provide the maximum strength with the most efficient use of materials. It is made from recycled and recyclable aluminum that is long lasting, robust, and low impact.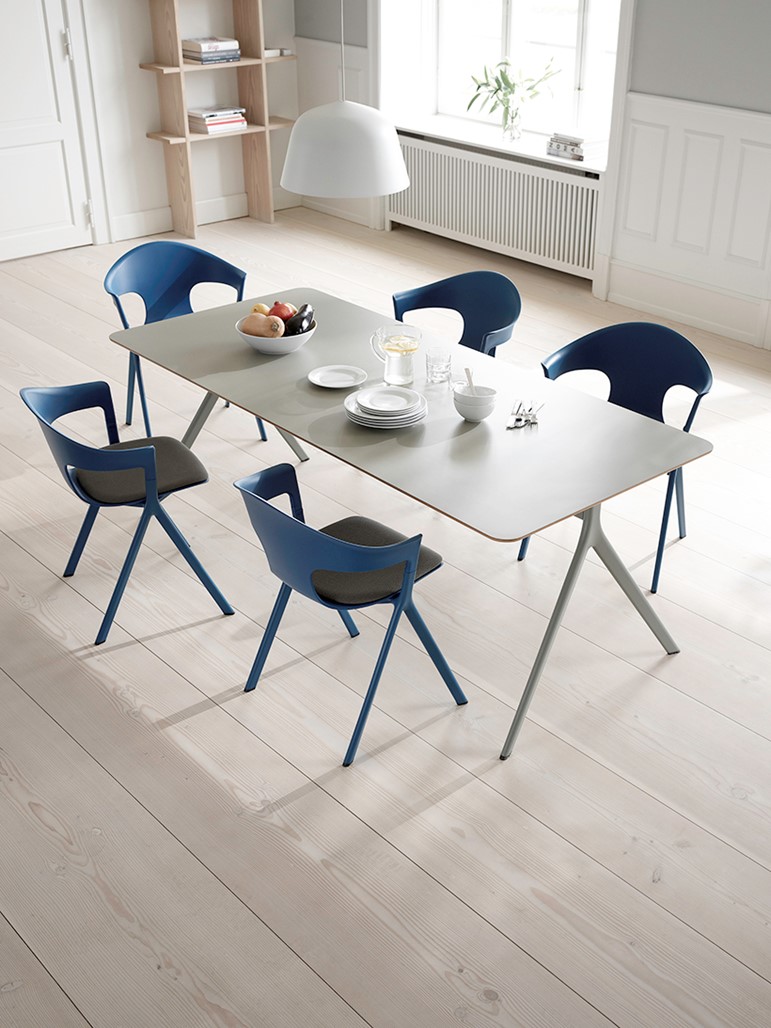 The chair shells and stool tops are available in a variety of low-impact materials, including recycled wood fiber and recycled nylon. The recycled agglomerate "recon' foam used for the optional seat cushion is made from chipping down foam off-cuts and then forming them back together, offering an efficient way of re-using waste product from the furniture industry.
The shell of the chair and the bar stool seat are available in two materials and eight colorways. The polypropylene variation is available in Black, White, Sage, Basalt, Peacock Blue or Coral. The eco-plastic variation has integrated wood fiber and is available in Pebble or Stone.
There are 10 finishes for the frames – eight colors to match the shells, plus raw and polished aluminum.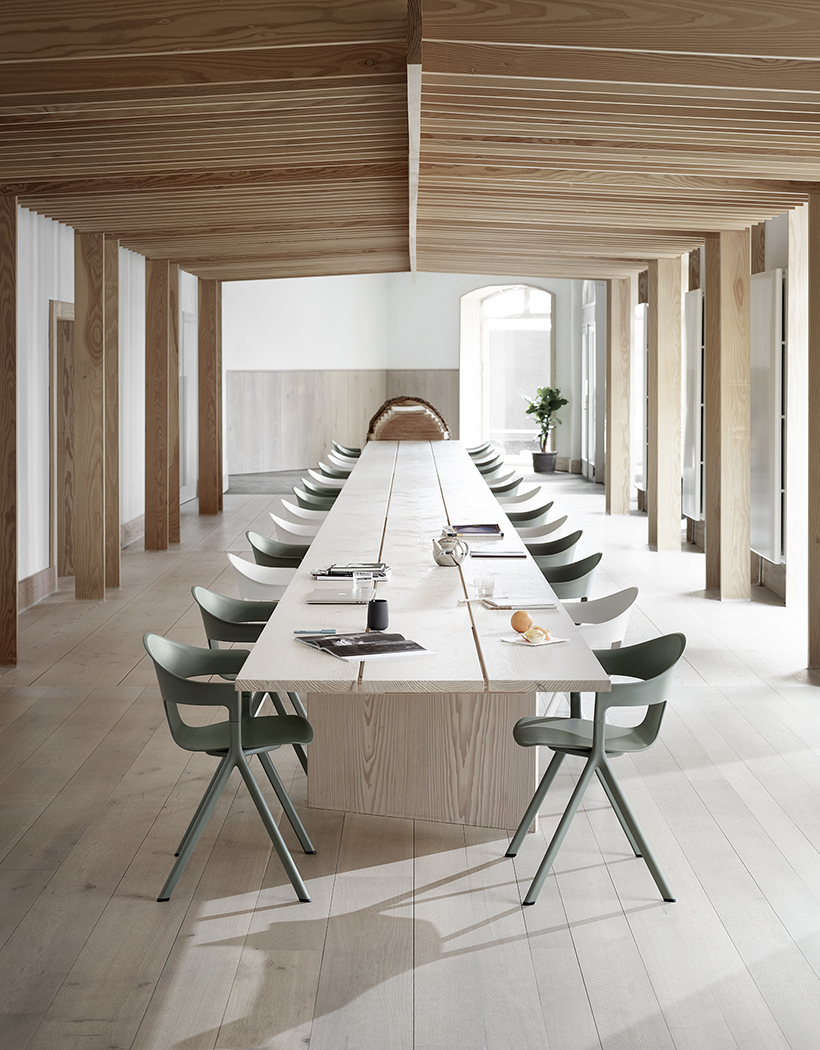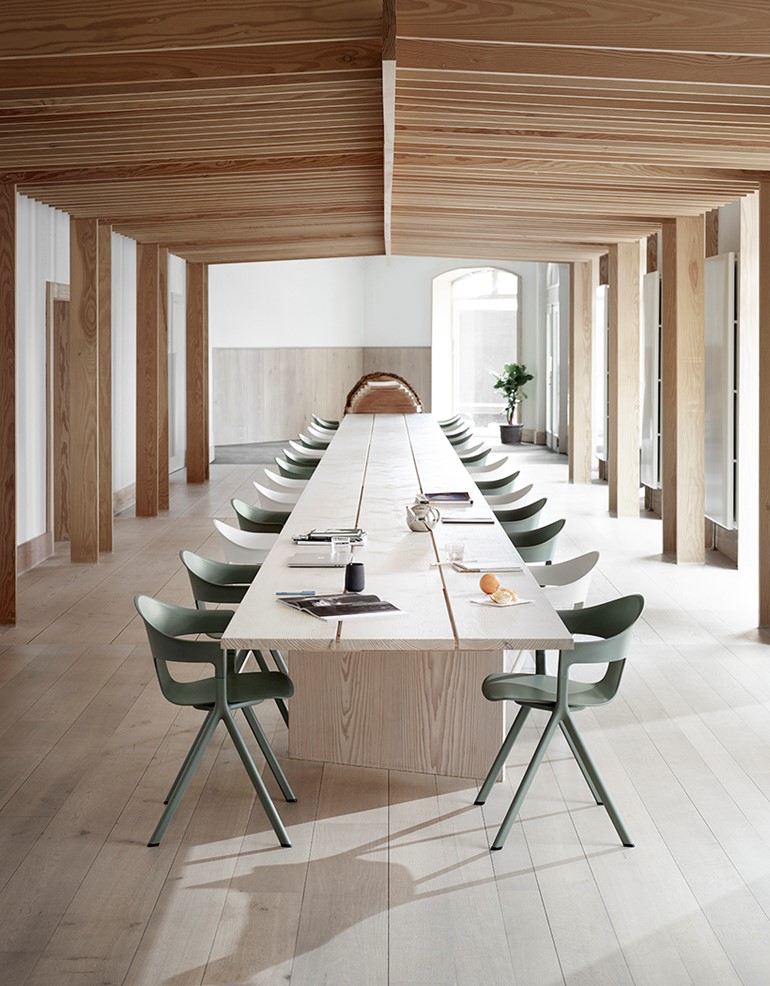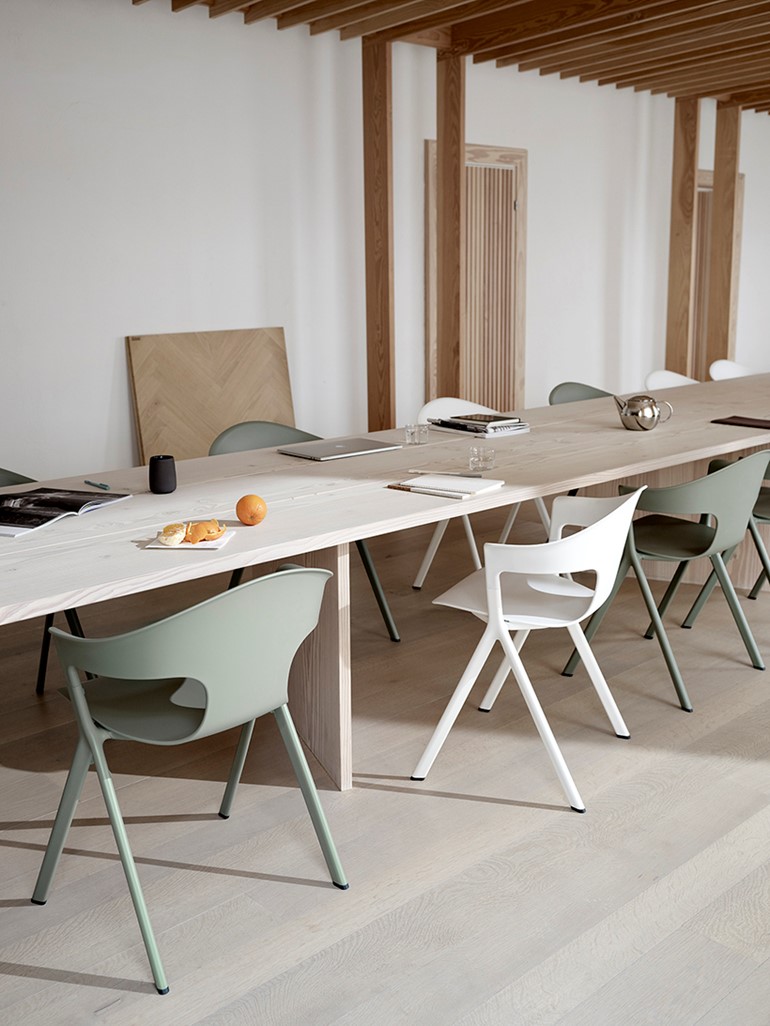 Axyl table's aluminum base is offered in colors to match the chairs and stools. The table tops are available in TFL or laminate in a variety of options including ones that have been color matched to the baseA carefully engineered solution means that the Axyl chair is able to stack four high. An innovative seat buffer system is color matched to the frame and allows the chairs to seamlessly stack seat-to-seat.
Axyl will be unveiled at NeoCon 2018. Visitors are welcome at the permanent Allermuir Showroom Suite 3-123 at The Merchandise Mart, Chicago.