Back To Listings
Introducing Crate Divide
---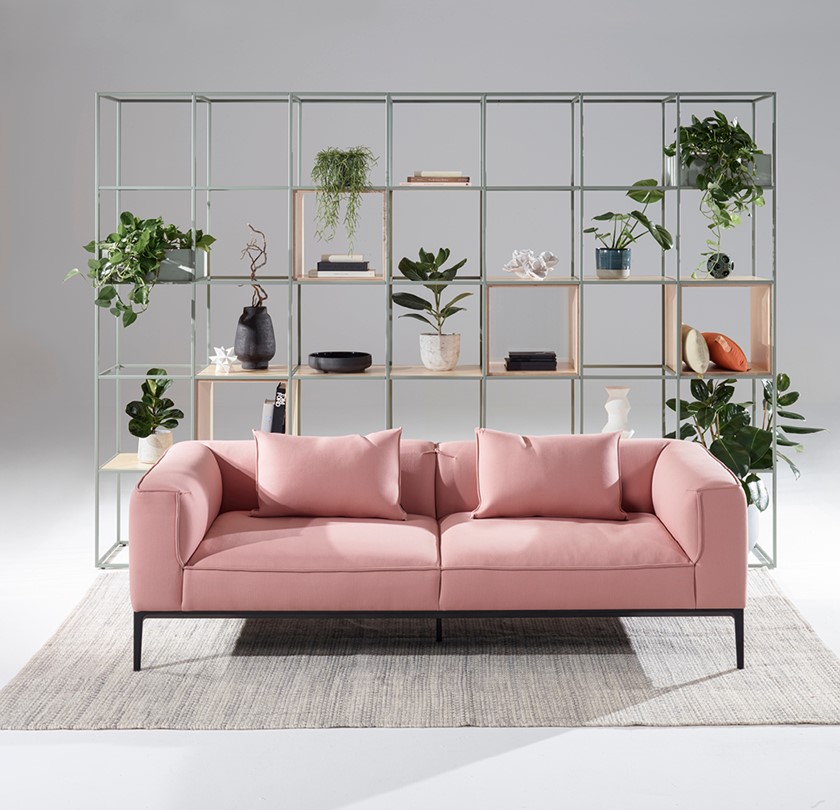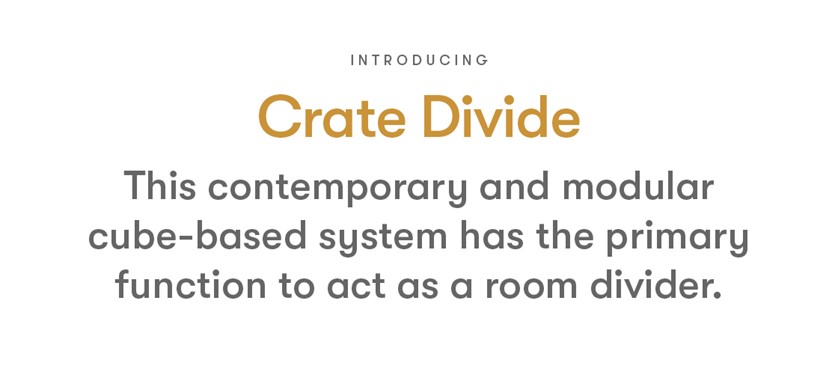 ---
L E T   Y O U R   S P A C E   D I V I D E  
   
This contemporary cube-based modular system has the primary function to act as a room divider. Crate boasts both generous storage and sophisticated single frame shelving, allowing you to achieve a minimal and refined display.
---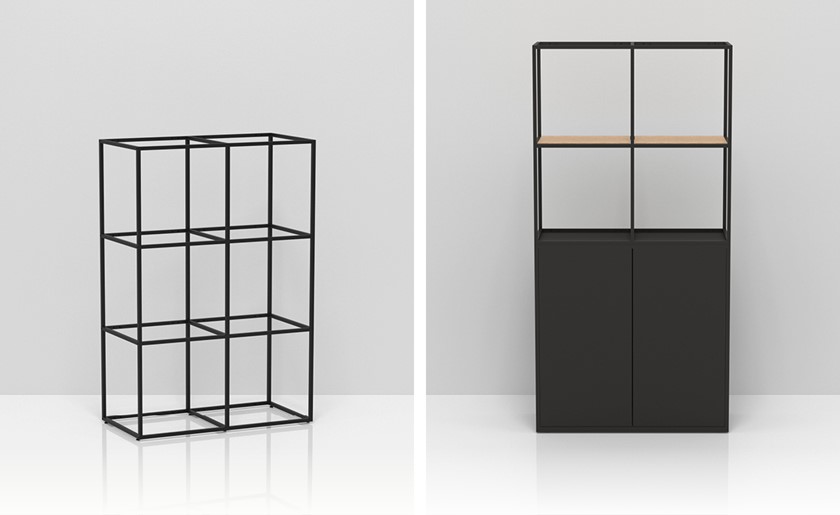 ---

With infinite configurations, Crate Divide can be customized and easily assembled. The design uses horizontal connector bars to ensure it maintains a seamless, single vertical upright. This creates light visuals and removes the requirement to double up frames. Connecting in-line or at right angles, Crate offers the flexibility to create different zones within an existing space.
---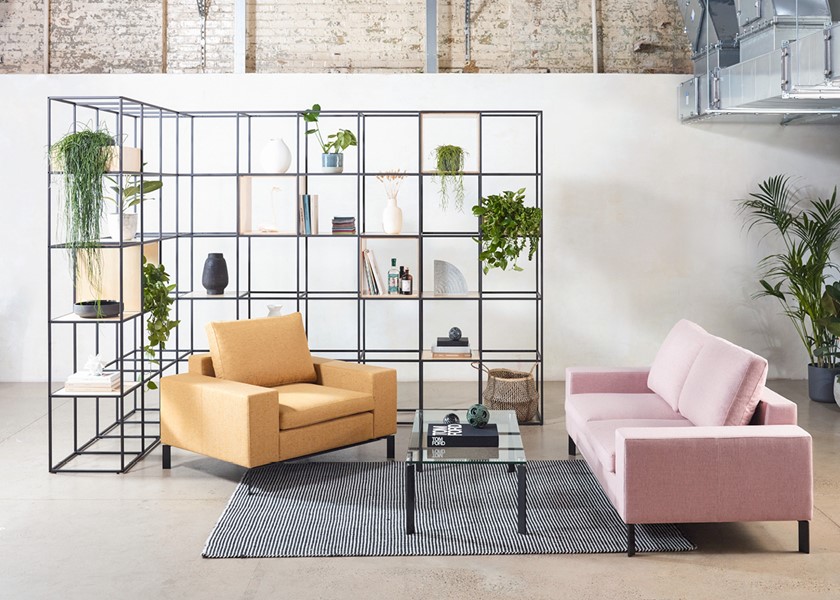 ---

Personalize the product with powder coat finishes available in Black, White, Sage, Bronze and Aubergine. Accessories such as shelves, boxes, planters and acoustic panels in ply or TFL are also available.
Our team of talented in-house designers have created this timeless and innovative design to not only look visually pleasing but to be practical.

---