Back To Listings
Rosen - Calgary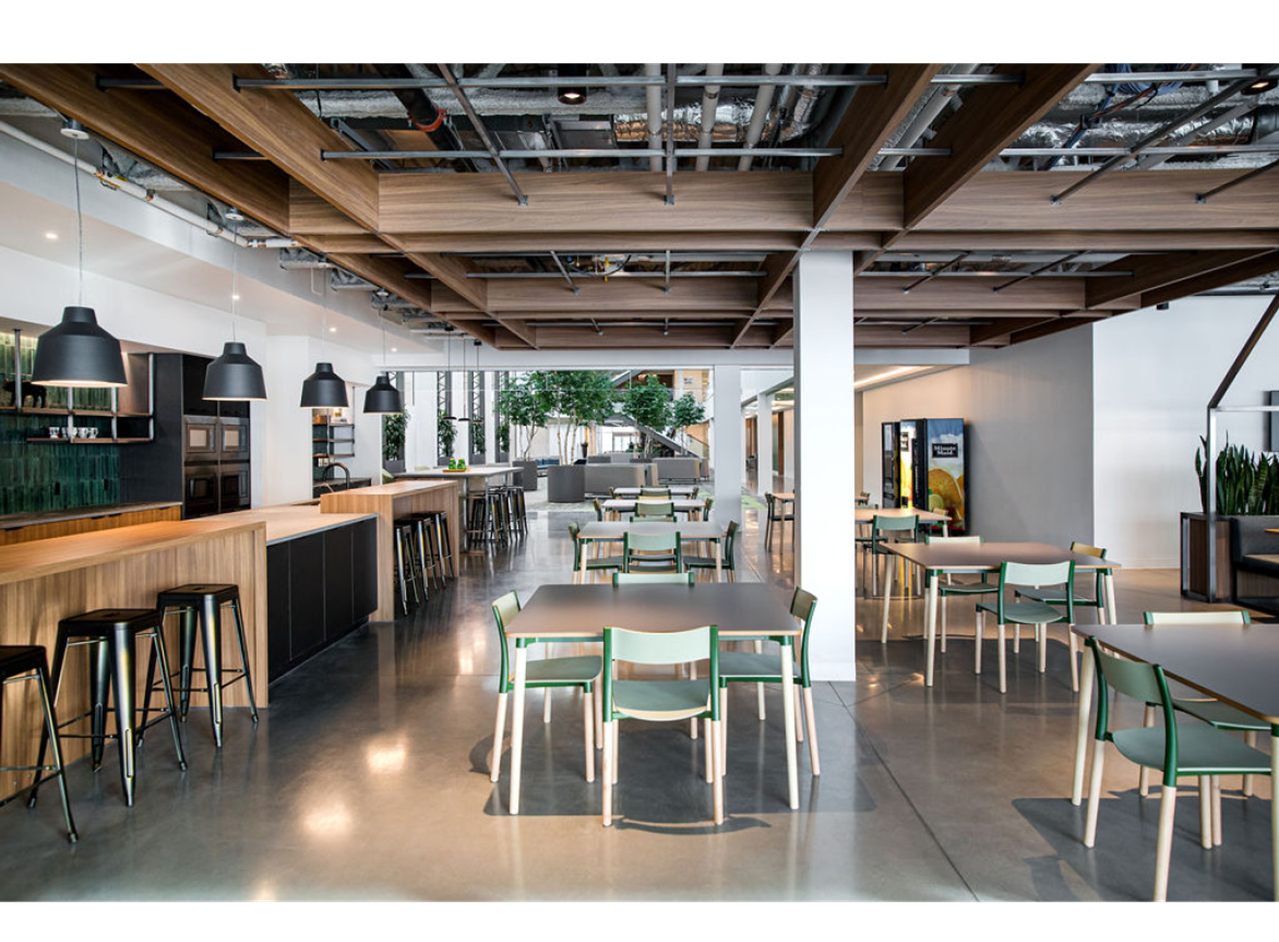 Prior to purchasing and re-developing the property for their new Canadian headquarters, The ROSEN Group had grown into separate but adjacent locations, and it had become apparent that their collaborative culture could not thrive with the disconnection these three buildings created.
Rosen, a globally recognised company for cutting-edge technology and solutions, assembled a team of real-estate, architecture, design and construction professionals to assist them in creating a new Canadian head office. This included design Studio, MAKE Design Lab, who have been helping them to expand in the Calgary market for over 15 years. MH Design Group were engaged to work closely with MAKE on the furniture specification where Allermuir products were selected throughout.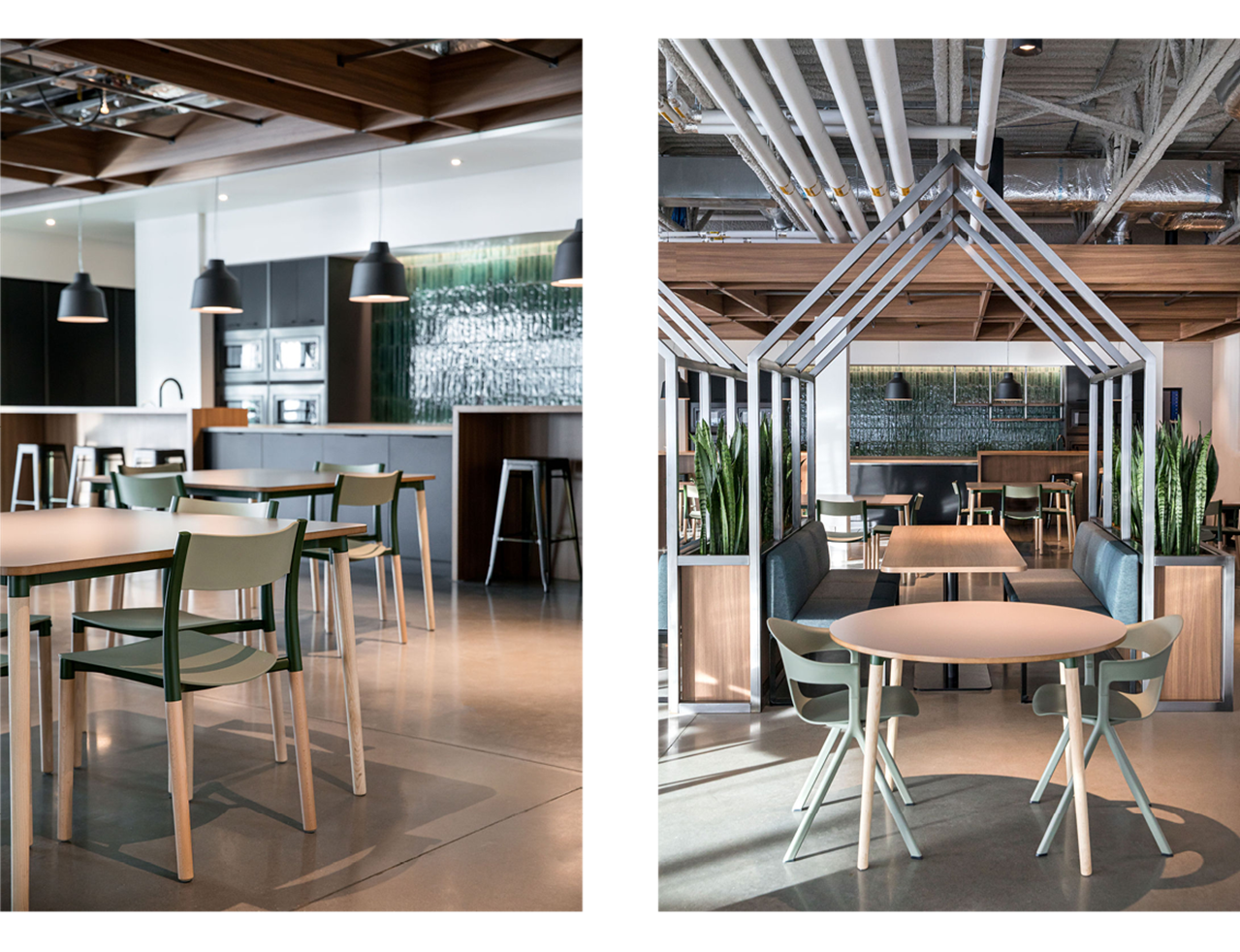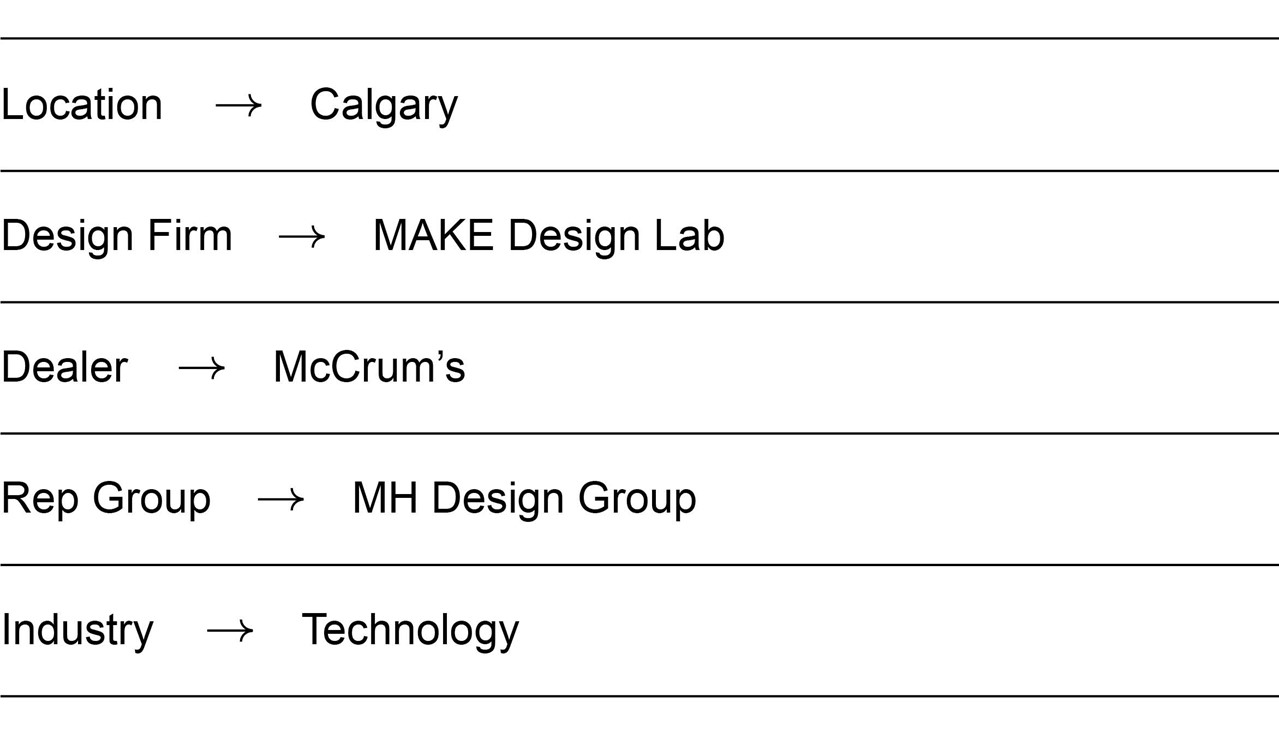 Connection, Growth and Innovation were the driving concepts for the new space, a former warehouse and manufacturing facility. A privately held company (with the Global head office located in Lingen, Germany), the ROSEN Group expressed the importance of corporate brand with regional characteristics in the design of the new Canadian headquarters.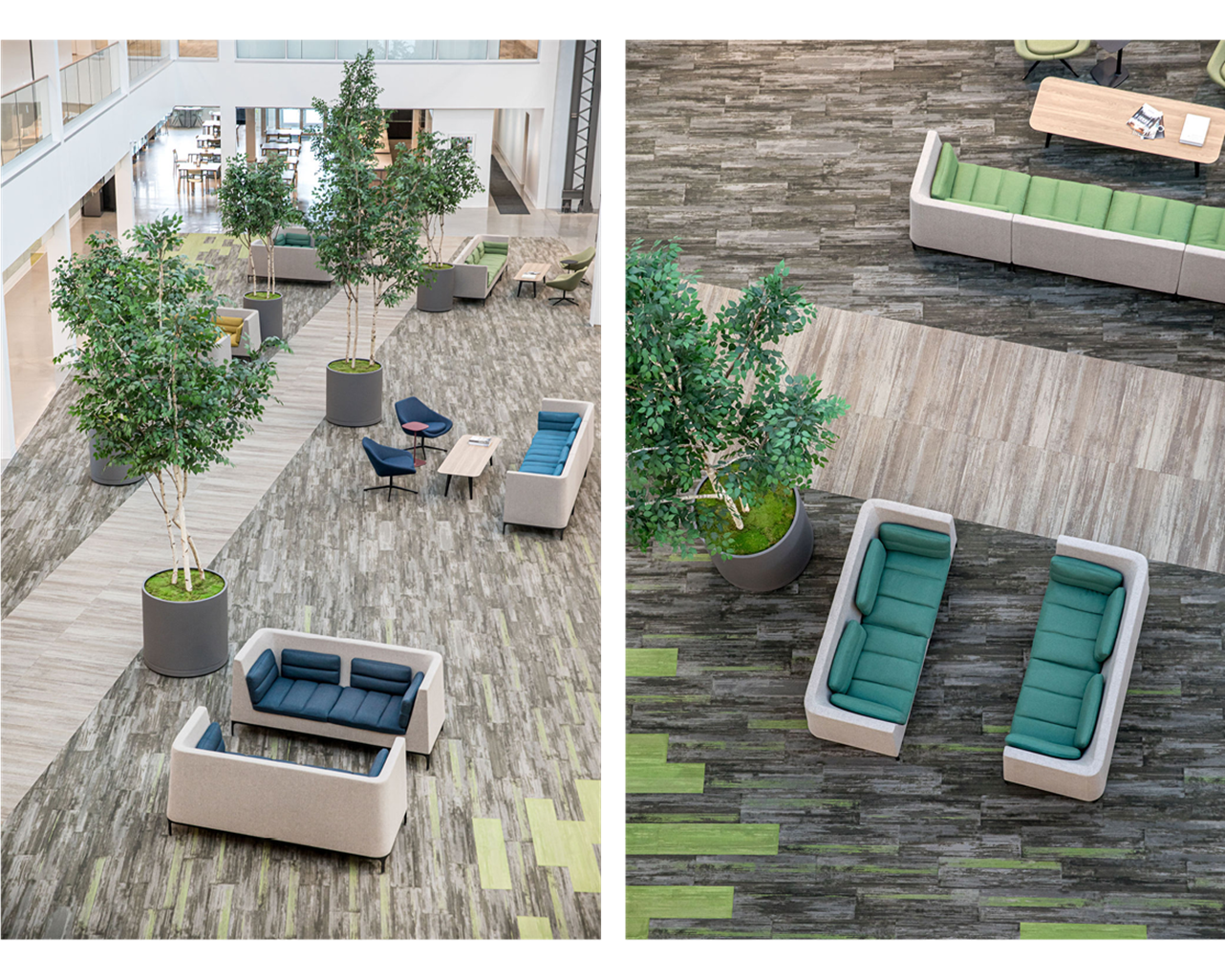 The Prairies, Foothills, Lakes and Mountains were interpreted in the design through the use of individual colour and materials palettes – one for each of the four floors of the building.
These different but complimentary palettes defines the spaces and act as wayfinding on the large floor plates. The overall outcome is a cohesive and inspiring environment with expansive and private spaces, allowing for the opportunity to promote new ideas and enhance corporate culture.
The main atrium area was designed to act as a community park and conduit within the space, with a pathway from one end to the other and areas to meet, relax and collaborate on either side. It was important for the space to be fully reconfigurable to become a gathering place for the whole organisation while still being flexible and adaptable to different work and meeting styles. 
'This project was very Collaborative from the start and included participants from Rosen Groups German owner to local suppliers and vendors. For the team at MAKE Design, a successful project is created by delivering a space to our Client that reflect their Company, Culture and Values – both locally and on a global scale.'