JoJo
JoJo is an elegant and curvaceous stool created from 3D veneered Plywood or PU to provide one of the most comfortable shaped seating.
JoJo's two frame styles complement the seat design in the form of high and low four leg frames.
Design - Foersom & Hiort-Lorenzen
---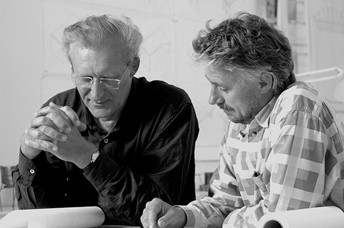 Danes Johannes Foersom and Peter Hiort-Lorenzen are two of the most eminent Scandinavian designers of the last twenty years.
Based in Copenhagen, Denmark, they formed their partnership in 1977 and continue to enjoy international recognition due to their extensive and enduring design and development skills.