Haven
Haven can provide excellent personal privacy, a haven, within a busy world.
A place for either quiet contemplation or communication and collaboration for an effective team.
---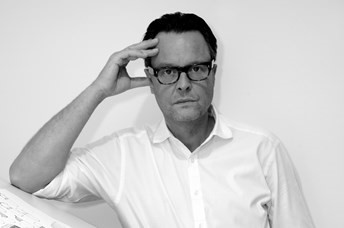 Mark Gabbertas is a furniture designer with a different perspective. After ten years in advertising, he trained and worked as cabinet maker, before establishing the Gabbertas studio in 2001. The intent is to create character through simplicity via the rigorous pursuit of designs that have both an elegance and a lasting aesthetic… it is all too easy to shock, but much more difficult to please.
Mark's approach has earned his designs for Allermuir numerous including a Red Dot and Design Guild Mark for the design of Haven and more recently a Design Guild Mark and a Silver Best of NeoCon Award for the design of Mozaik.