Furow
A new series of planters by Allermuir Design, Furow takes its inspiration from pleat formations and linear forms found in nature.
Furow makes adding plants to workplace and hospitality interiors easy. Use the circular planter to create a focal point in otherwise awkward spaces and soften strong linear architecture. The mobile rectangular planter effortlessly divides zones and provides a mood-boosting lush backdrop.
Available in two materials, oak tambour or powder coated pressed steel.
Design - Allermuir Design Studio
---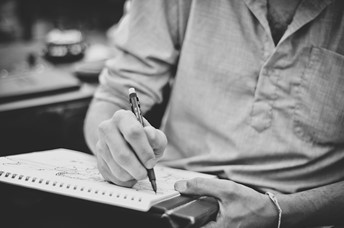 Our team of talented in house designers are responsible for creating elegant, innovative furniture designs which not only look beautiful, but minimize the impact on the world around us.
Our in house designers come from all over the world, but are based in our Design Centre located in a quiet Lancashire village in the north of England. Our dedicated facility is arranged over three floors which include studios, a materials test centre and prototyping lab.
Constantly exploring new product trends and keeping up to date with the latest innovations in technology and materials, our design team creates world class designs of the highest quality.