Mozaik Storage
Mozaik Storage consists of a high level soft square unit and a low level soft rectangular unit. All units begin with the same minimalist Steel frame with a fixed shelf both top and bottom. The central shelves of the high units can be removed to house tall items such as plants or vases.
The low level unit makes an ideal occasional table for refreshments, books and magazines.
---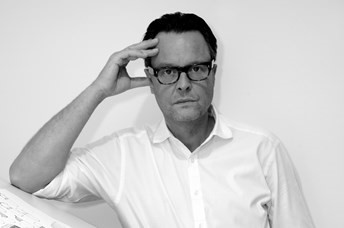 Mark Gabbertas is a furniture designer with a different perspective. After ten years in advertising, he trained and worked as cabinet maker, before establishing the Gabbertas studio in 2001. The intent is to create character through simplicity via the rigorous pursuit of designs that have both an elegance and a lasting aesthetic… it is all too easy to shock, but much more difficult to please.
Mark's approach has earned his designs for Allermuir numerous including a Red Dot and Design Guild Mark for the design of Haven and more recently a Design Guild Mark and a Silver Best of NeoCon Award for the design of Mozaik.