Back To Listings
Kin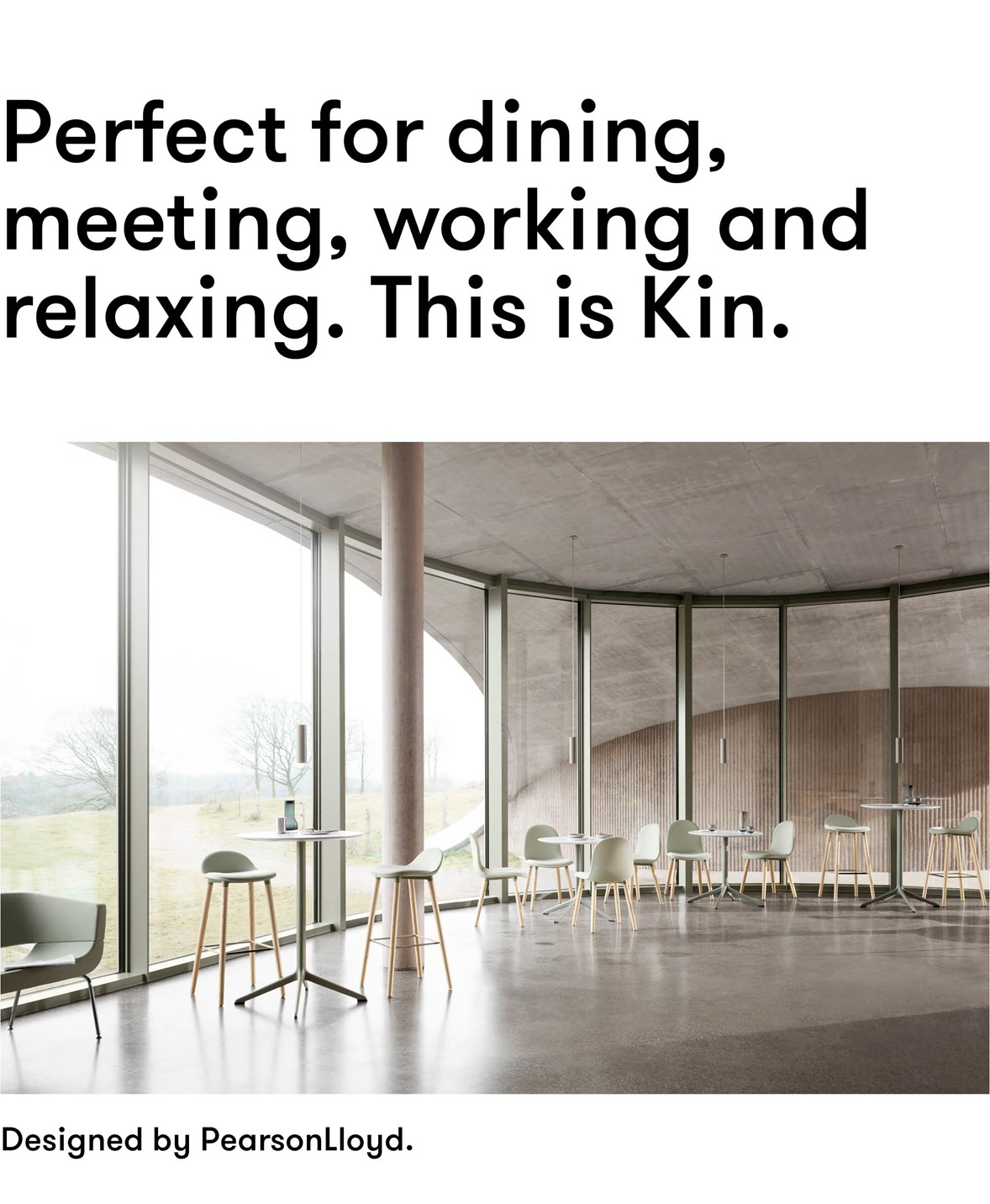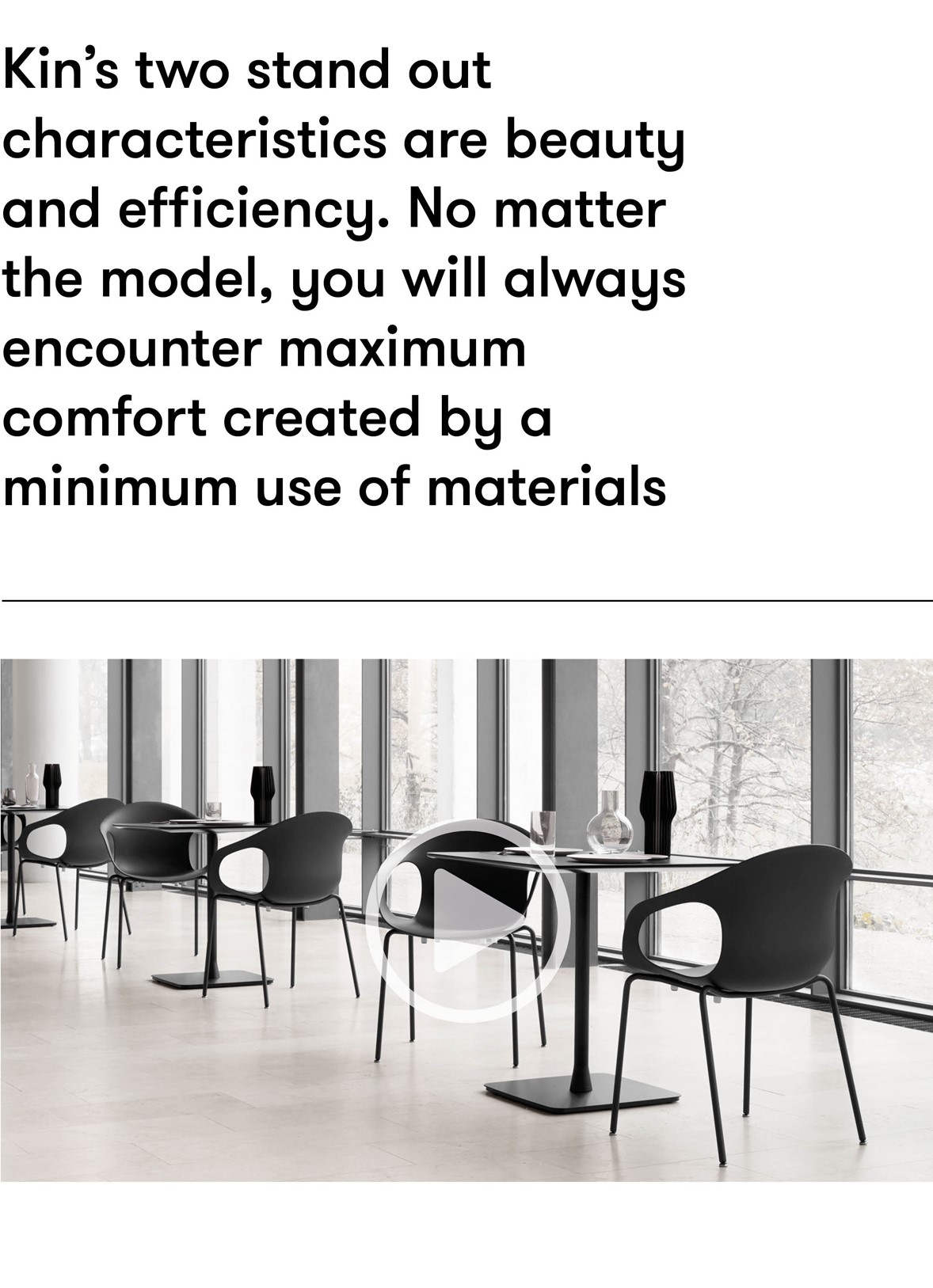 The family of elegantly strong mono-shell seating was designed for Allermuir by London design studio PearsonLloyd. And 'family' was the ethos from the very beginning resulting in a continuity of aesthetics across all tub, arm, side and stool shells.
In contrast to many ranges that start with one original design for a single piece of furniture retrospectively applied to other models, the aim with Kin was to create a group with a distinct family dynamic from the start.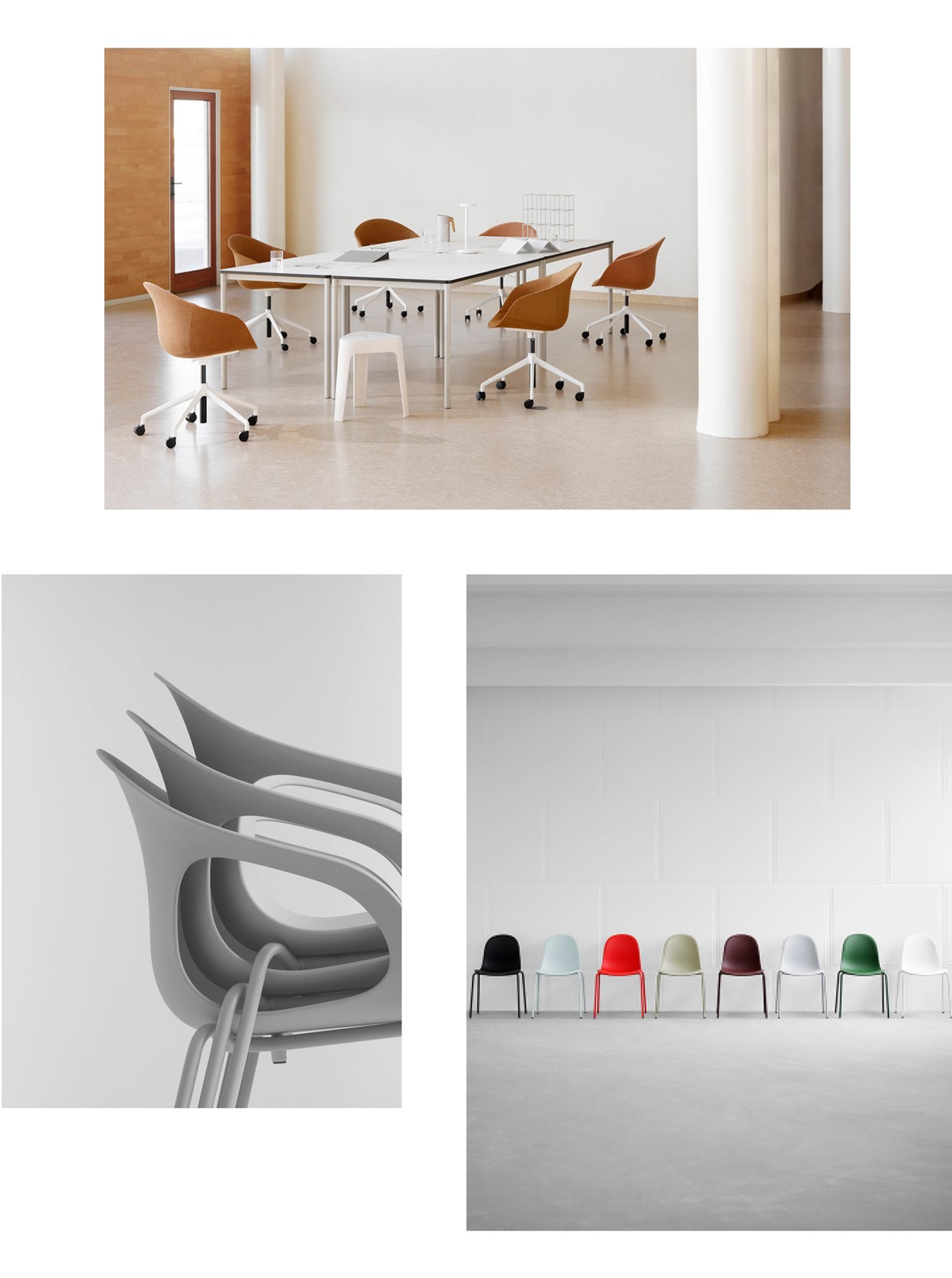 The interlinked family ethos is continued in Kin's color palette. Tried and tested in multiple numbers and configurations, they all mix well each other.
All chair shells share the same base options, including metal 4 leg, wood 4 leg, 4-star base and 5-star base. The stool is available with either a metal or wood 4 leg frame. All shells come in 8 plastic color options and fully upholstered, inner upholstery and seat upholstery options are offered on the side, tub and stool. The arm version has seat upholstery only due to its shape.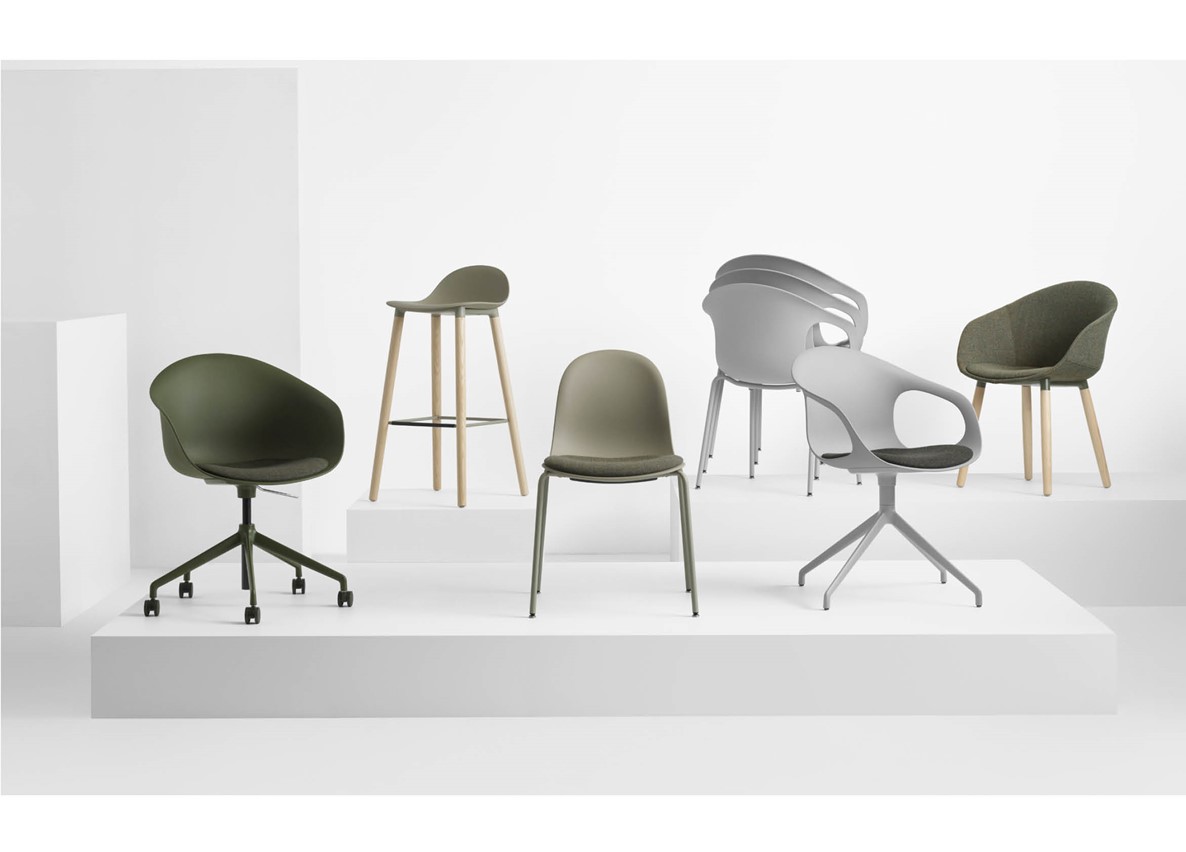 The Kin family's other common traits are contract-standard strength to withstand all sorts of demanding environments, and on the side and arm chair, highly efficient stacking.
Put any number of different Kin shells in the same space and they'll always look right together.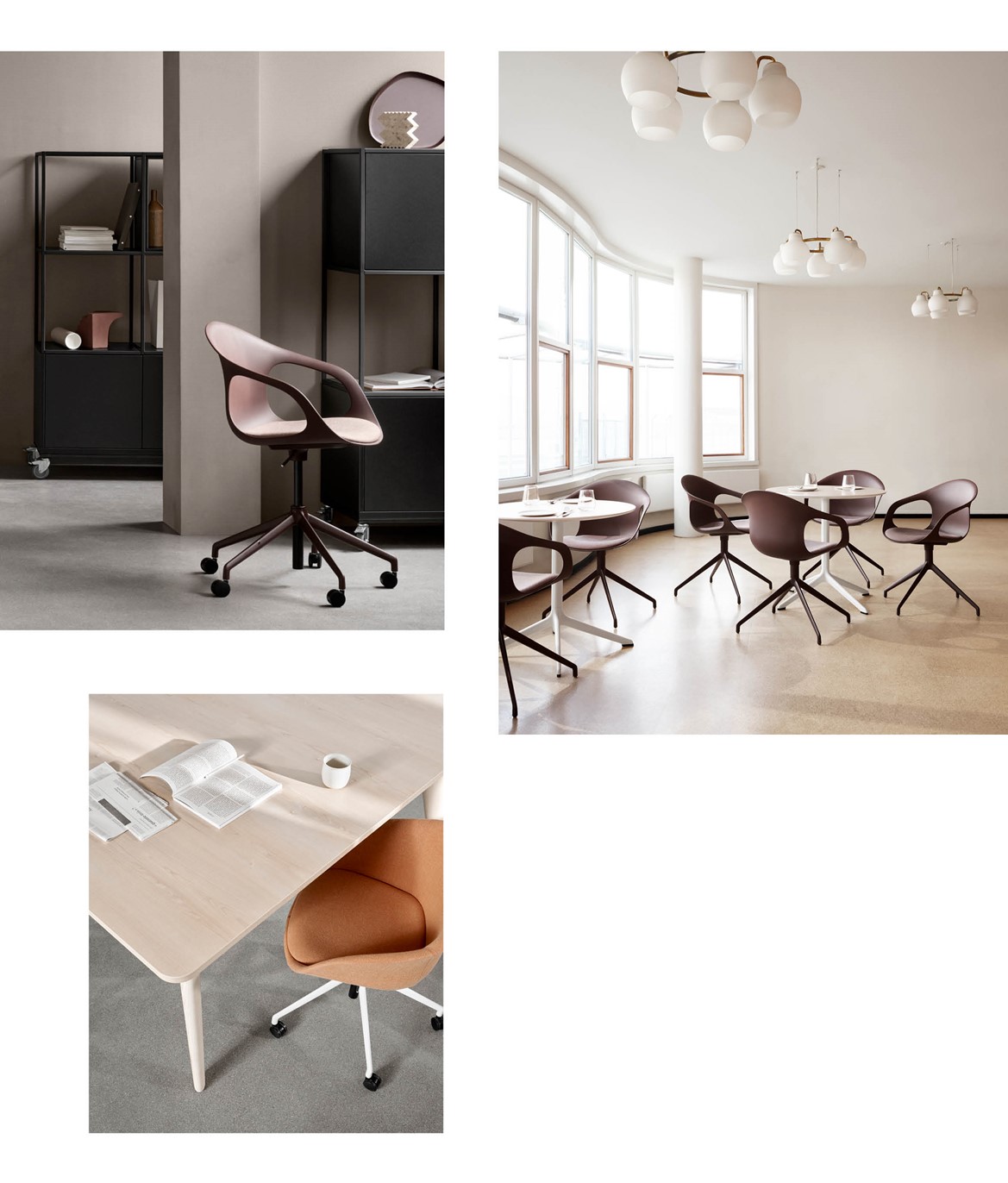 The Kin collection has picked up a number of awards including a Best of NeoCon Gold in the Seating: Guest category.