Back To Listings
Introducing Ooty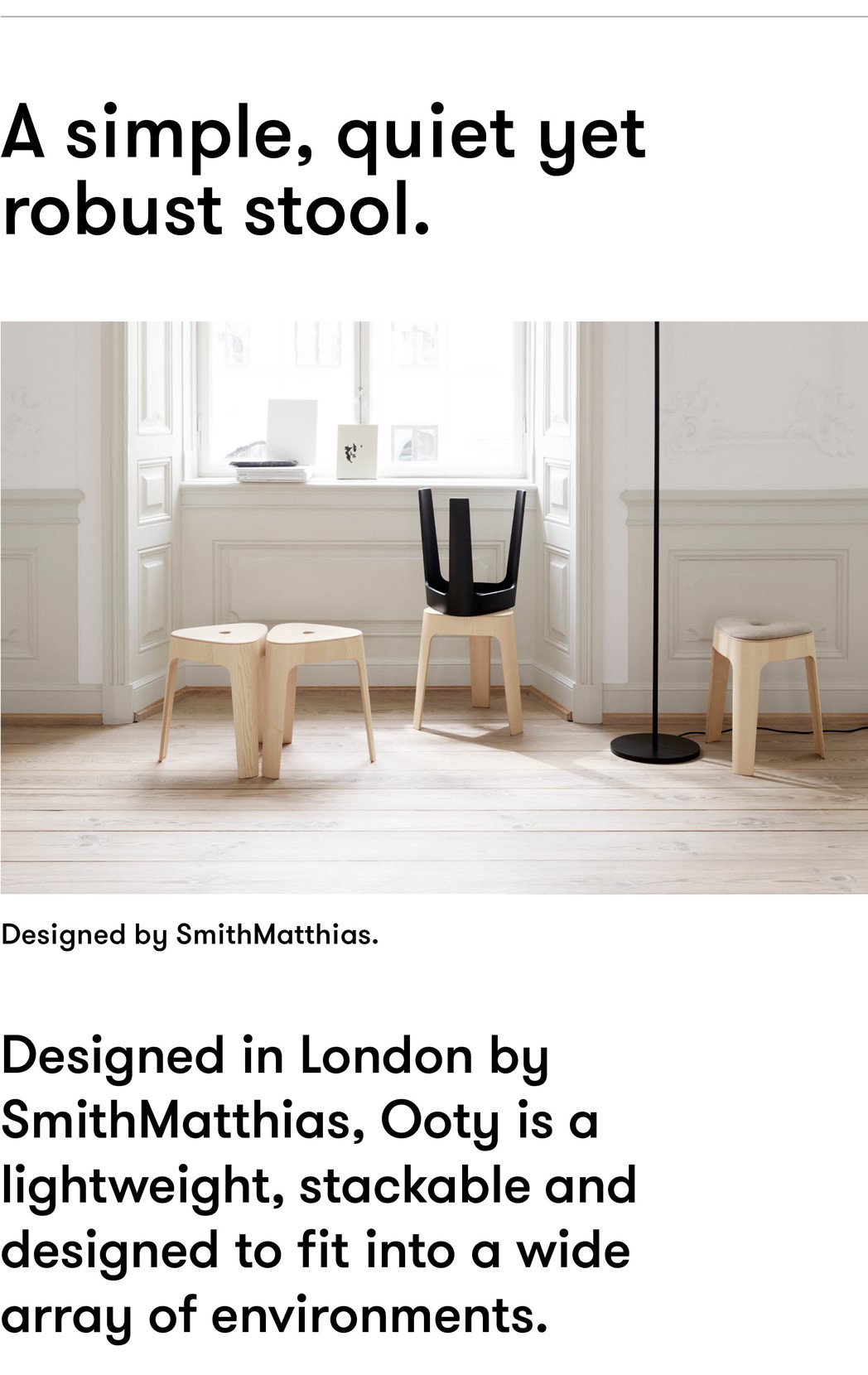 The objective for Ooty was to create a stool by repeating one component, this would eliminate waste and provide a sustainable format. The result had to be both visually and physically light allowing the material to take centre stage.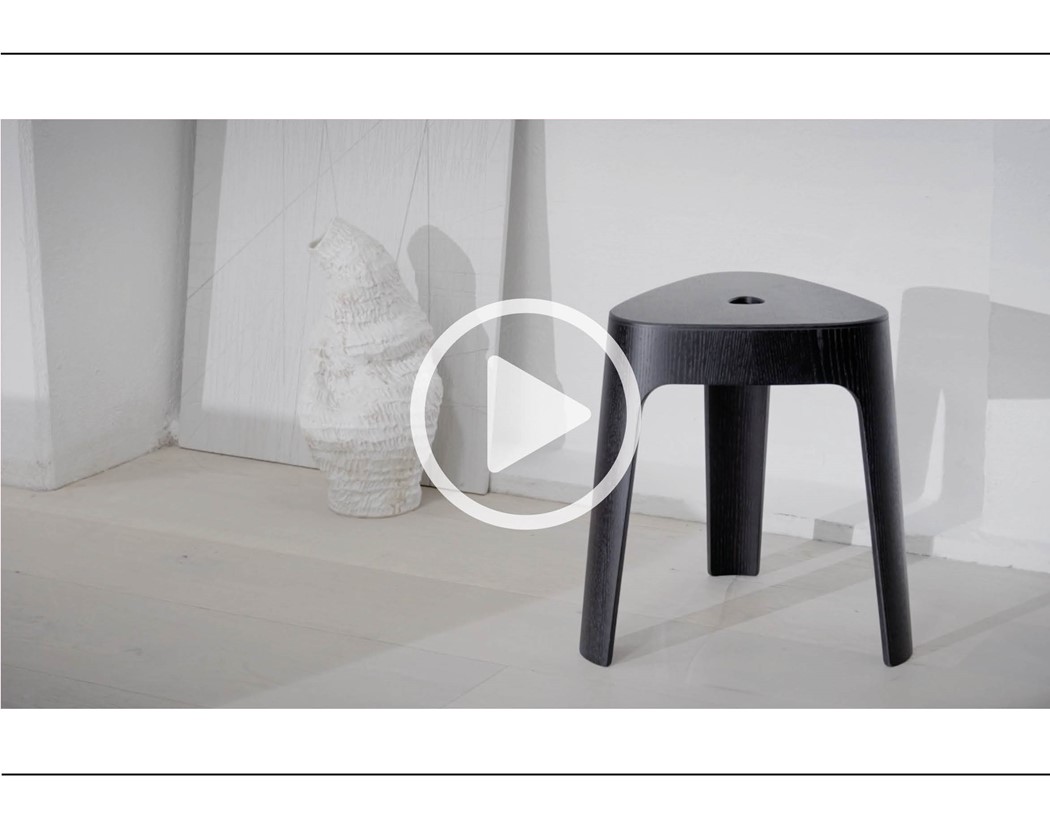 Ooty is equally suitable as a stool or side table. The multifunctional piece's lightweight and stackable form allows for ultimate ease of movement. Making for a functional addition to commercial and residential settings – from an impromptu seat in the workplace, to a hotel bedroom, lobby or informal meeting area.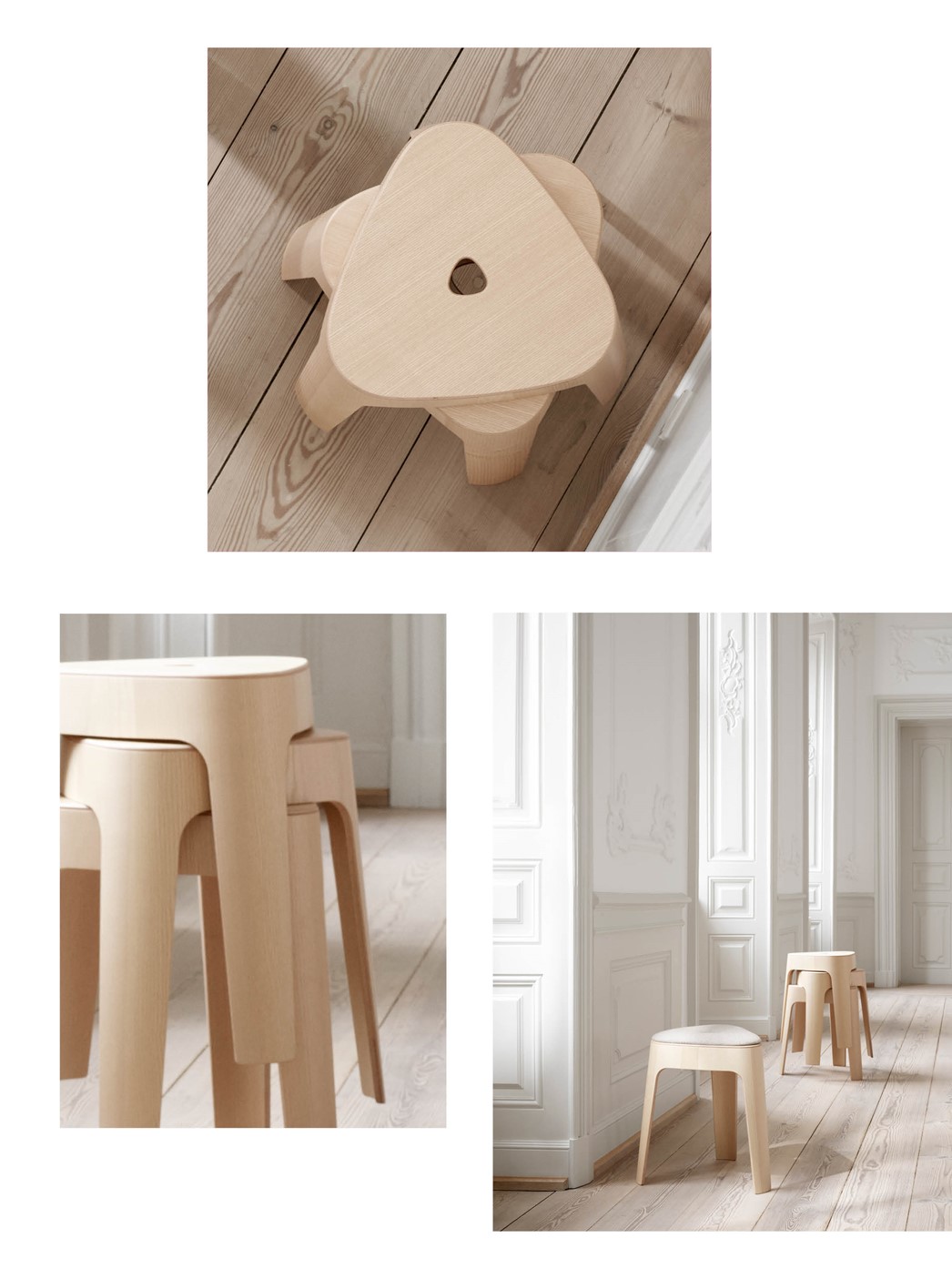 Ooty is made from one component repeated three times with a simple top which holds the pieces together. The cut out in the seat allows for easy pick up, from the floor or a stack and makes it easier to move around. Details like edge chamfers, soft triangular shapes and an optional seat pad elevate the comfort of this product.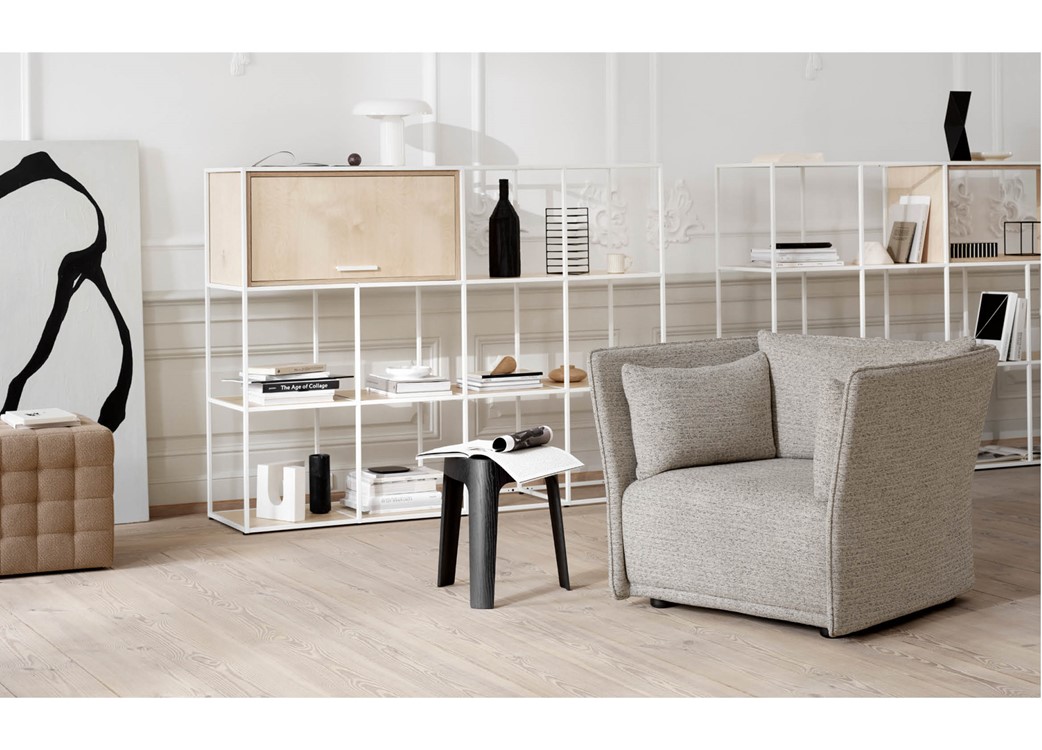 It was essential for Ooty to be stackable; it effortlessly stacks 6 high both with and without optional upholstered seat pad. Ooty is available with either Ash veneer or color washed in a choice of six colors with optional matching seat pads upholstered in Melange Nap by Kvadrat.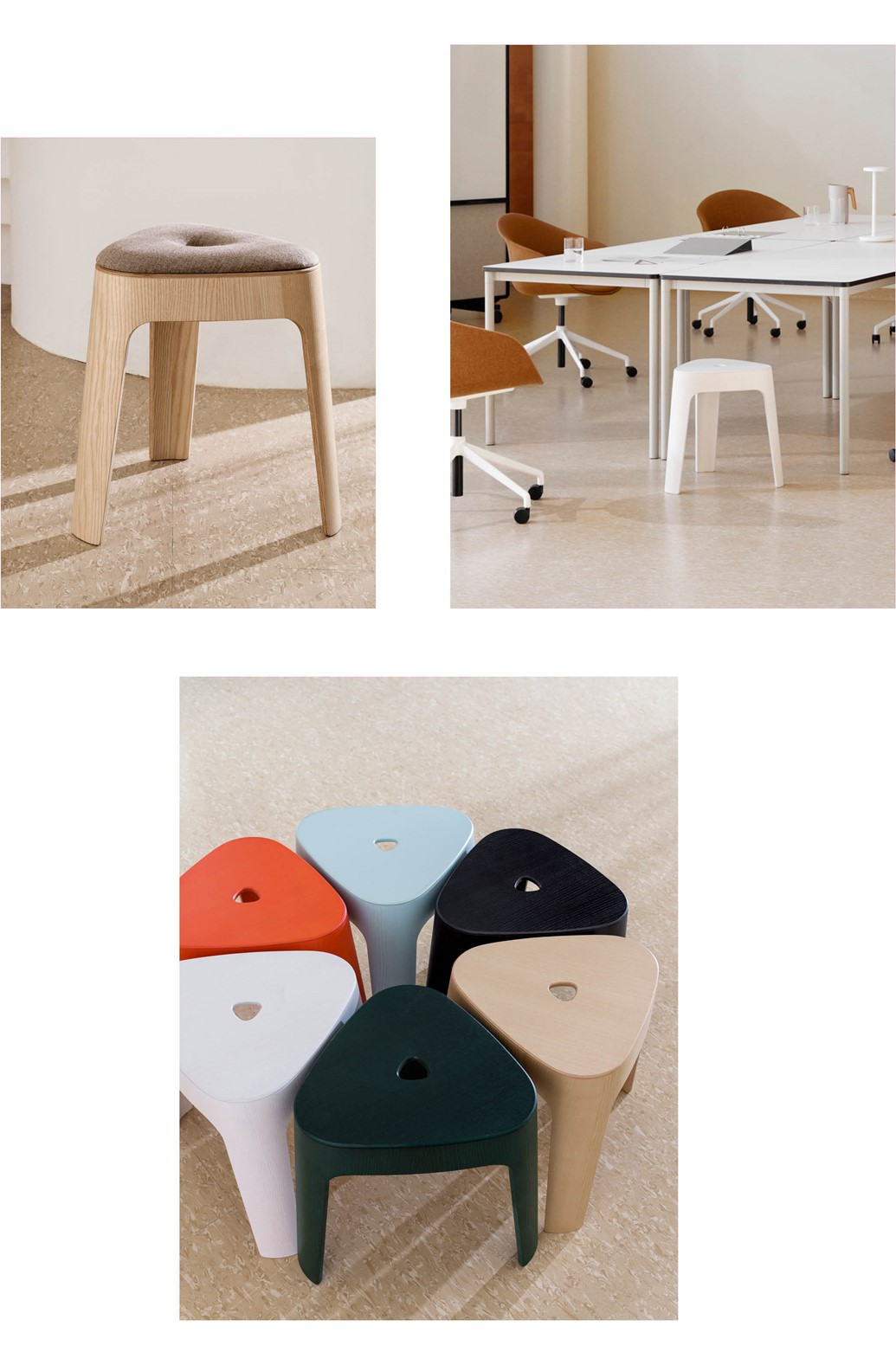 Keep up to date and discover more about the world of Allermuir.