Back To Listings
SPOTLIGHT / Axyl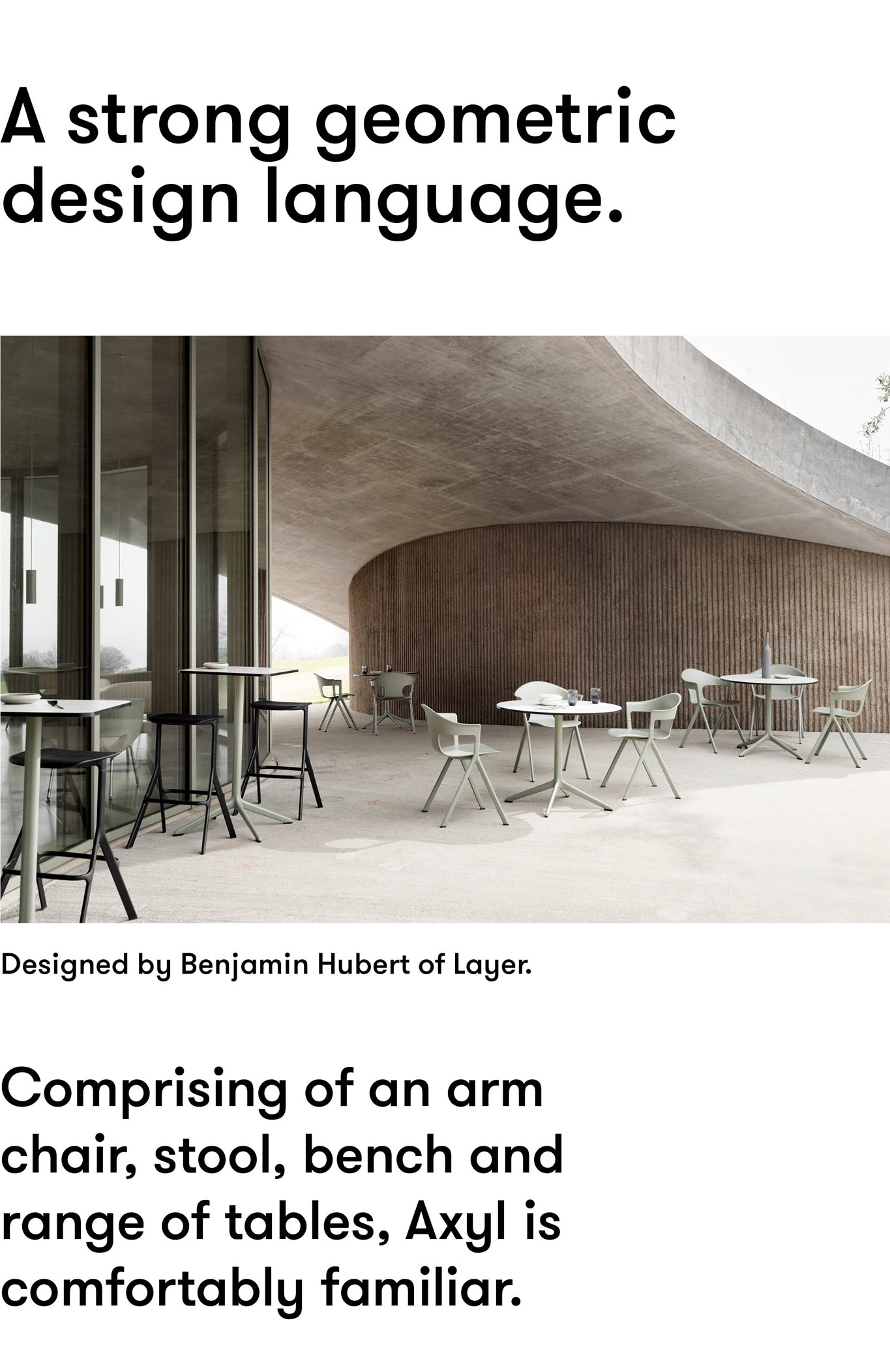 The Axyl collection combines recognisable elements — such as the A-frame typology and a Mid-Century Danish wrap-around shell — that create an entirely original form.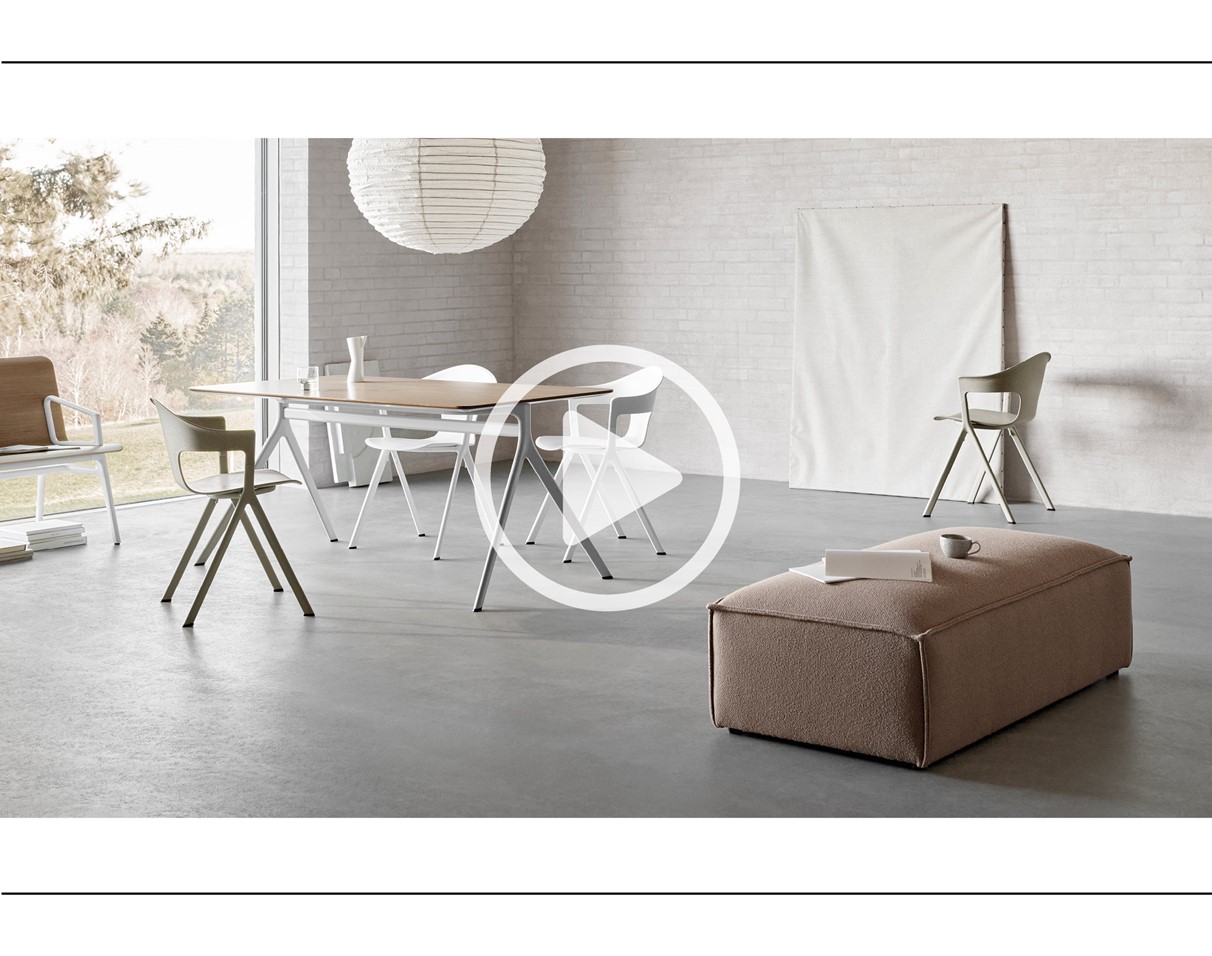 Axyl's Y-frame construction results in both a high level of structural integrity and a unique design language. Each product features dynamic fluid joints and strong architectural silhouettes. 
Designed as a flexible system, Axyl allows specifiers, designers, architects, and design lovers to create hundreds of iterations by mixing and matching finishes, the 8 color options, and elements.
Axyl chairs employ a unique recycled die-cast aluminum Y-frame silhouette topped with a softly geometric injection moulded shell, which is designed to embrace the sitter, and an optional cushion. The chairs stack
four-high to enable easy storage.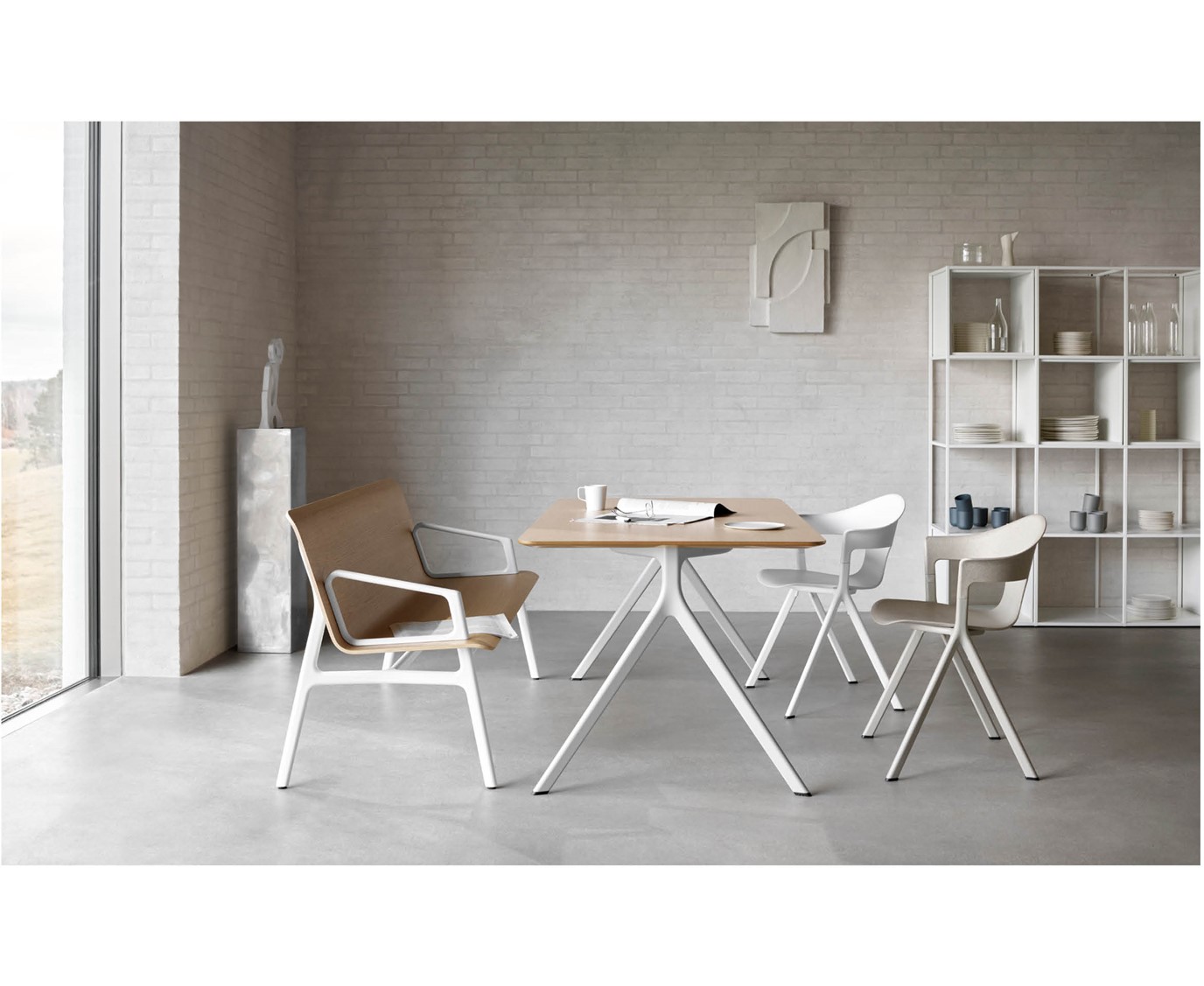 The café table and barstool share the same characterful design language, with recycled aluminum frames topped with gently curved tops.
The Axyl bench comprises a cast aluminum frame with a plywood seat. It is modular in format, and available with a variety of interchangeable elements, including color and finish of the frame and seat, length of the bench, and the option of plywood or cushioned armrests and seat pads. It is also available as a fully upholstered version.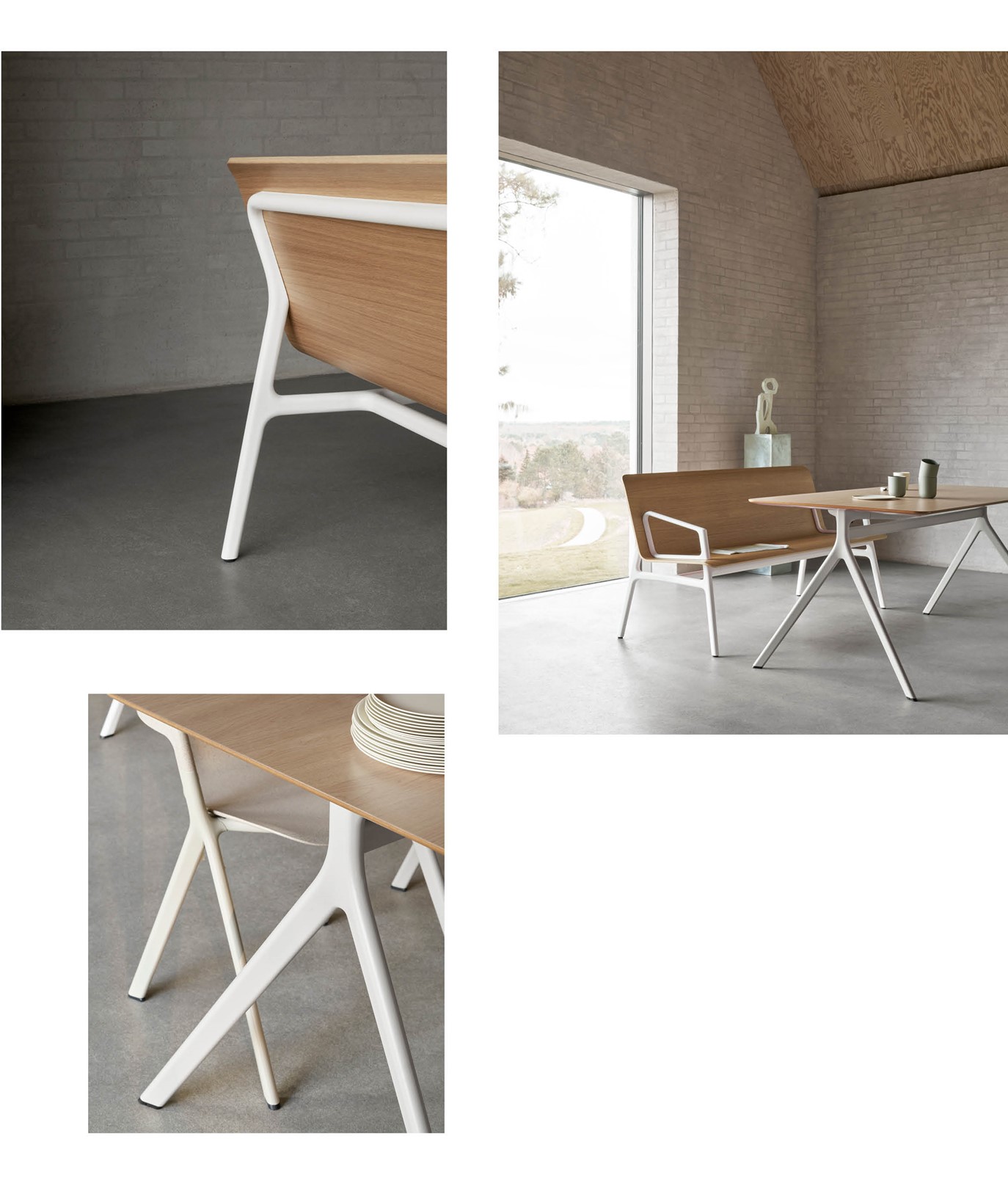 The Axyl collection is Allermuir's most award winning to date, winning more than 10 prestigious international awards including a Red Dot: Best of the Best in 2018.